Esmeralda was raped in the car where she was alone with her teacher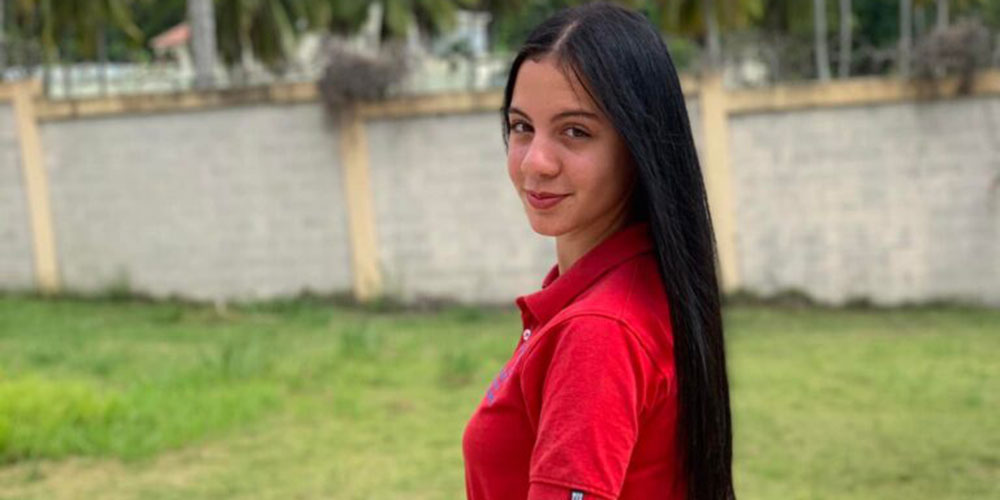 Esmeralda Richiez, the deceased teenager, was raped by her teacher, John Kelly Martinez, during moments when she was left alone with him in the car as they traveled to the beach on the coast of Bávaro. The information is established in the Public Prosecutor's Office's accusatory file, which indicates that Martinez drove the minor to her home on Sunday, February 12, at around 7:30 p.m., accompanied by his cousin Rubén Morillo Martinez and three other minors. According to the document, when the three minors arrived at the Bavaro beach, they dismounted alongside Morillo, leaving Esmeralda and her teacher alone in the vehicle.
It points out that upon their return, the men decided to bring the minors and Esmeralda with them (who arrived with heavy vaginal bleeding). During the return trip, they attempted to "help" Esmeralda, stopping at several locations, one of which was a pharmacy where defendants Martinez and Morillo dismounted and purchased various medicines, feminine disposable towels, and water. After picking up the other passengers, the accused dropped her off at her home shortly before midnight. "The girl arrived at her home with heavy vaginal bleeding, as confirmed by her parents, bleeding that began moments after being left alone in the vehicle with her teacher," the Public Ministry states.
Esmeralda Richiez's lifeless body was discovered in the house's bathroom on the morning of Monday, February 13. According to the studies conducted on the minor's body at the National Institute of Forensic Sciences (Inacif), the adolescent Esmeralda Richiez was subjected to violent sexual activity. It caused bleeding and prevented her heart from pumping enough blood into her body, resulting in her death. Esmeralda's relatives initially claimed that she was given abortion pills, which caused her to bleed. The autopsy, however, shows that the adolescent was subjected to violent sexual activity, which caused hypovolemic shock.
---
Related:
ADP mourns death of student Esmeralda Richiez