Education to end police brutality in the Dominican Republic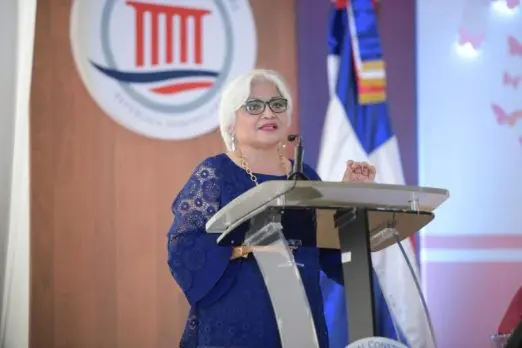 Mu-Kien Sang
The Minister of the Interior, Jesús Vásquez Martínez, received from the Dominican Republic Navy the facilities in Boca Chica for a Police Training Center, adequate according to the quality standards established by the Educational Commission for the Reform of the National Police.
While Mu-Kien Sang, coordinator of the Educational Commission for the Reform of the PN, informed that this is the first of three centers where the training of at least three thousand agents will begin with all the requirements to deal with human beings and individual and group conflicts.
After receiving the facilities, Minister Chu Vásquez assured that with the work being developed in the educational field, very positive results would be obtained regarding citizen security and violence in the country.
He expressed President Luis Abinader's concern for citizen security, which is why he is working tirelessly so that the DR has a modern, educated police force and the technical tools necessary to carry out its work.
Vice Admiral Francisco Antonio Sosa Castillo, General Commander of the DR Navy, temporarily ceded the premises on Antonio Soriano Street, in the Bella Vista sector, Boca Chica municipality, temporarily ceded for these training purposes Santo Domingo province.
Last January, in an act headed by President Abinader, the educator Mu-Kien Sang presented the first-year report of the Technical Commission for the Restructuring of the Educational System of the National Police, which showed the need for new centers for the training of law enforcement officers.
On that occasion, the coordinator of the referred commission said that given the demand for training new police officers, an agreement was made with the Dominican Navy so that in this center, located in Boca Chica, 1,200 conscripts would be accommodated every semester.
He emphasized that due to the urgency, the work with the conscripts has been privileged, for which a temporary study plan has already been defined, which contemplates six months in the precincts such as this one in Boca Chica and six months of supervised practices in the streets.
"This is why a new training school will also be created in Rio San Juan, following a lease agreement with the owners of the Bahia Principe Hotel, where 2,400 conscripts will be housed each year, with the prospect of starting operations in the middle of this year," said the historian.
They are working to improve the facilities for the conscripts at the Police Training School and the Cadet Academy in Hatillo, San Cristóbal.