Esmeralda's death told step by step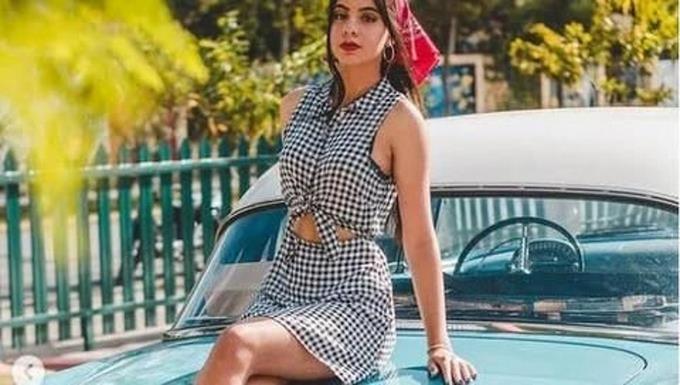 Esmeralda Richiez was taken to Macao beach where Professor John Kelly Martínez adulterated a drink and later raped her, causing fatal bleeding.
Santo Domingo, DR
According to the request for coercive measures from the Public Prosecutor's Office, at 7:30 last Sunday night, John Kelly Martínez, 35, and his cousin, Rubén Morillo Martínez, went to the house of the young girl Esmeralda Richiez, in La Otra Banda, Higüey, along with three other minors aboard a vehicle. The minor went with the adults and her companions.
The destination of the trip was Macao beach, in La Altagracia province. Upon arriving at the beach, the three minors and Ruben got out of the vehicle, leaving Esmeralda and John Kelly, the teenager's Mathematics and Physical Education teacher, alone.
One of the minors who accompanied her and was a witness said that while they were on the beach, John slipped five pills into Esmeralda's drink without her consent.
A moment later, the two adults decided to leave the place with the minors, and on the way, they had to make several stops because Esmeralda had heavy vaginal bleeding.
One of the stops was at 9:45 p.m. when they stopped at the gas station parking lot, where she proceeded to use the cafeteria bathroom, according to witnesses and security cameras of the place.
According to the statement of the owner of the business, at one point, the driver of the vehicle entered the restroom with the teenager and later left the place without establishing a conversation with anyone.
According to the inspection document, traces of Esmeralda Richiez's blood were found both in the parking lot and in the business bathroom, "leaving the place covered with blood."
At 10:21 p.m., they also stopped at a pharmacy on España Avenue in Bávaro, where they bought several medicines, water, and sanitary napkins. The authorities obtained the security camera recordings and the purchase invoice to verify the facts.
At 11:00 p.m., John Kelly and Ruben returned the minor to her residence, leaving the other children behind. Esmeralda arrived with heavy vaginal bleeding, which began moments after being left alone in the teacher's vehicle.
"The parents asked her what was wrong since they saw her pale and bleeding, and left her alone," the file states. Ruben "became an accomplice to the act… he was the one who, knowing the violent sexual activity that the deceased had with the accused, proceeded after the commission of the act to distract the bloodied pants of the accused," it adds.