Tourism maintains the commitment to invest RD$460 million in the Colonial City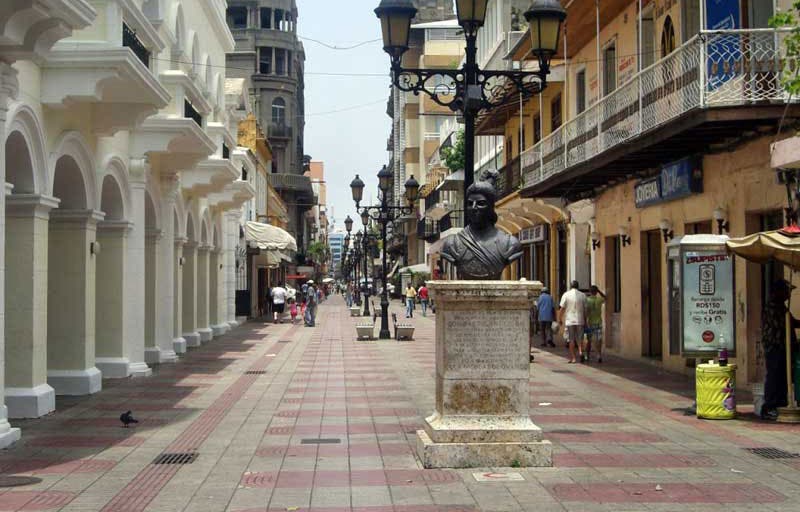 The Ministry of Tourism (Mitur) reaffirmed the investment of 460 million pesos to bury electrical wiring, pave streets, condition curbs and renovate museums in the Colonial City of Santo Domingo. The amount is added to the 90 million dollar loan that the government took from the Inter-American Development Bank (IDB) to carry out the tourism development program in that town. The information was confirmed by the minister, David Collado, after receiving recognition from the Santo Domingo Hotel Association (AHSD) and the Santo Domingo Tourism Cluster (CTSD), for his contributions and work at the head of the Tourism Cabinet.
Collado assured that the works to be carried out with the 460 million pesos were not included in the program financed with IDB funds and the resources will be included to complement the beautification part, according to Diario Libre. He cited that visits to the capital city have increased. "More than a million tourists visited the Colonial City last year."
He explained that, as part of the Integral Program for Tourism and Urban Development of the Colonial City, the issue of beautifying the spaces is a priority, so the museums and historical areas will be renovated, which "for more than 40 years have not been intervened, like the Door of Mercy".
Spaces to renovate with new investment:
The Gate of Mercy
Alcazar de Colon
The Pantheon of the Homeland
The official said that some adaptation works have already begun and, in the case of the Alcázar de Colón, the tender is already in the final phase.