Haitian gang seeks refuge in the country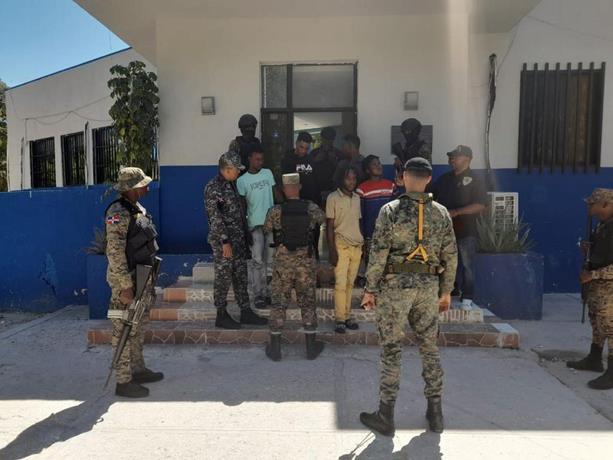 Six Haitians who entered the Dominican Republic fleeing from the authorities that were persecuting them for the death of police officers in their country were detained by Army troops and later handed over in Malpaso to the Haitian Border Police (Polifront).
The group illegally entered the country through the municipal district of La Colonia, in Duvergé, Independencia province, but they were captured by a military patrol made up of uniformed officers and members of the S-2 of the Army Intelligence Directorate. The six Haitians were identified as Geraldo Brutus, Yvon Romilus, Jean lysse Fresnaider, Louvens Louis, Rubbens Louis, and Felix Jeans.
"It is suspected that these are members of Haitian armed gangs, and would possibly be linked to the deaths of police officers in Haiti," says an informative note from the Dominican Republic Army. The six detainees were taken under military custody to the Malpaso Management Base, which in turn handed them over to the Haitian Border Police (POLIFRONT), to be investigated and handed over to justice.