Government opens new Haina aqueduct after more than 30 years of waiting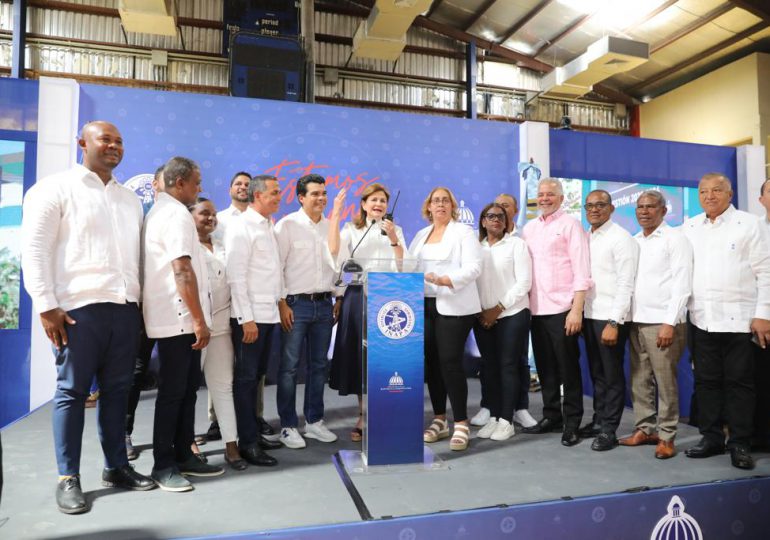 After more than 30 years of waiting, the new aqueduct of the municipality of Haina, San Cristóbal province, was inaugurated. The work executed with an investment of RD $ 420 million pesos, will positively impact residents in Villa Penca, Villa Elisa, Bersequillo, Piedra Blanca, and Barrio Concepción, among others. When heading the act, the Vice President of the Dominican Republic, Raquel Peña, together with the Executive Director of the National Institute of Potable and Sewer Water (INAPA), Wellington Arnaud, stressed that this aqueduct is a crucial investment for the area, since it will provide access to safe and reliable drinking water to thousands of people in the community.
In addition, he said, it will help improve the quality of life and promote economic growth and sustainable development, since water is a right that must be managed with adequate planning and with the necessary investments to preserve it. "In this sense, President Luis Abinader, since the beginning of his mandate has arranged the necessary investments throughout the national territory to lay the foundations for a serious, rigorous, and long-term policy. Access to water and a good service corresponds to one of the inalienable tasks of our government, "said Peña.
The vice president said that in this way they are ensuring complete coverage of drinking water, having this good in conditions of quantity, quality, and service, as it should be and as people deserve.