Dominican military even accepted accredited money from those who trafficked Haitians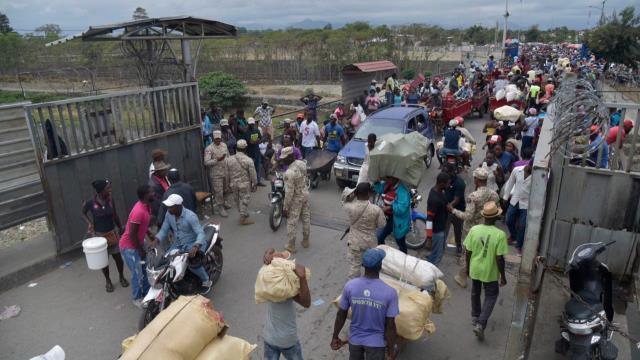 The request for a measure of coercion against the defendants in Operation Border has more than a hundred pages of wiretaps among those investigated for human trafficking. One of the soldiers charged in the Frontier Operation case knew the moment when houses were full of illegal Haitians in Copey, Montecristi before they were transferred and another of the uniformed officers requested payment for having allowed someone through. This information emerges from the telephone calls that were intercepted by the Public Ministry as part of the investigation of Operación Frontera included in the case file.
One of the calls occurred on January 12, 2023, between Rafael Contreras Arno and one of the alleged leaders of the network, Eddy Rafael Cordero Villanueva. According to the conversation, Cordero Villanueva asks the soldier where he is and he answers that he was on leave at the time. Later, Cordero Villanueva informed the military officer Contreras Arno that Copey is full of Haitians and that there were about four houses full of Haitians. "Let me see who I call from Cesfront… I'll give your contact to some people out there anyway," was the military's response.
According to the investigation carried out by the Public Ministry, the leaders, and members of the network were dedicated to financing, facilitating, and transporting migrants through motorcycles and buses in complicity with the military assigned to surveillance and control functions in that border area of the country.