Jimmy Llibre awarded as driver of the year 2022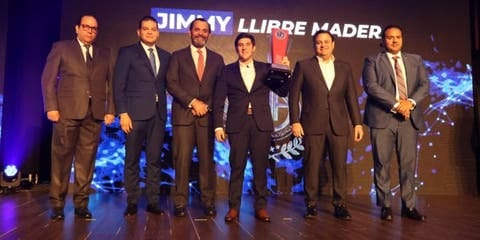 The Dominican Automobile Federation (FDA), awarded young driver Jimmy Llibre the Dominican Republic Driver of the Year award within the framework of the 2022 Champions Award Gala, held last night at the Dominican Sports Hall of Fame.
Llibre was crowned champion of the 2022 Porsche Sprint Challenge, becoming the only Dominican to achieve this feat in his 911 GT3 Cup (991) category. As part of the Gala, an induction ceremony into the Motorsports Hall of Fame was held.
The exalted were Tony Canahuate, Juan López, Miguel Barceló, and the León Familia. A post-mortem recognition was also made to Mexican José Abed, an international motorsport leader who passed away last year.