Government affirms hospitals are in operation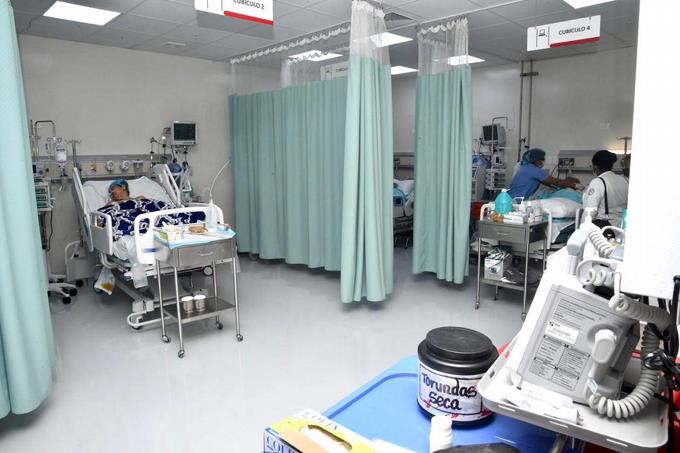 Santo Domingo, DR.
The National Health Service (SNS) clarified yesterday that the Padre Billini Teaching Hospital, handed over in the middle of last year by President Luis Abinader, is functioning at full capacity, with its areas and services available to citizens who come to the health center in search of health care.
As announced in a press release last week, the Intensive Care Unit, Operating Theatres, and Admission areas, which completed 100 percent of the iconic hospital's services, were enabled the previous week.
It is recalled that the modern dental area of Padre Billini was put into service in January. It has two dental units, two periapical X-rays, a sterilizer, and a panoramic X-ray.
The portfolio of services of the health center, available to the public, includes Emergency, Outpatient, Laboratory, Imaging, Haemodialysis Unit, Blood Bank, Pharmacy, Tuberculosis Unit, Nutrition, Pathology, Endoscopy, High-Cost Programme (Rheumatology and Haematology) and Liver Programme. From its inauguration in August 2022 to January 2023, the Padre Billini Hospital has offered 101,174 services, such as emergencies, imaging, and laboratories.
Villa Hermosa
The SNS reported that the Villa Hermosa Hospital in La Romana has the necessary staff and equipment to offer services.
As announced during the inauguration, work is based on a schedule for opening services that begins on 13 March with outpatient consultations (six clinics), laboratory, imaging (ultrasound and X-rays), and dentistry.
On 3 April, the emergency room will come into service; on 17 April, the in-patient ward and the intensive care unit, while on 1 May, the operating theatres will be ready for use, leaving the commissioning process at 100%, just two months after its handover.
During the handover, which took place on the 24th of this month, the SNS announced that the health center has now entered the qualification stage by the Ministry of Public Hea. In this protocol phase, each process is supervised to qualify it and affiliate it to the various Health Risk Administrators (ARS) and thus guarantee the hospital's and its structure's sustainability.
The SNS is working on training staff in the proper handling of the advanced equipment available at the facility, and this induction began once the equipment was installed.
The National Health Service reported that as soon as other health centers intervened under the Ministry of Housing and Building (MIVED) management delivered, the commissioning process will begin, which is continuously published during inaugurations.