Mella: a leading patriot in independence and restoration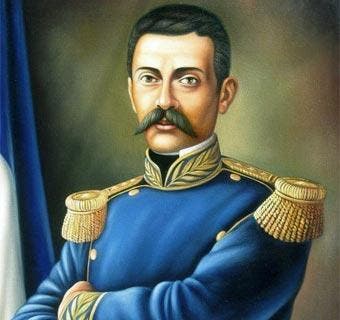 Ramón Matías Mella
Today 25 February, marks the 207th anniversary of the birth of General Ramón Matías Mella, who, together with Juan Pablo Duarte and Francisco del Rosario Sánchez, completes the trilogy of fathers of the country.
Mella was born on 25 February 1816 in Santo Domingo. He stands out for firing the blunderbuss on the night of 27 February 1844 at the Puerta de la Misericordia during the uncertainty and hesitation of some who supported the independence cause. This marked the beginning of the battles for the liberation of Haiti.
He excelled as a military strategist, creating the guerrilla warfare manual that contributed significantly during the war to restore independence.
He is also a hero of two glorious deeds in Dominican history: the proclamation of the Republic and the Restoration War, as highlighted by the Dominican Academy of History.
"Many Dominicans attribute Mella's heroism to the blunderbuss of the memorable night of 27 February 1844. However, that audacious shot was nothing more than the signal agreed upon by those committed to the revolutionary cause to carry out the pronunciamiento at the Puerta del Conde," says the academy presided over by Juan Daniel Balcácer.
It adds that Mella's greatness and heroism are due to facts of greater transcendence, such as his loyalty to Duarte and the Trinitarian ideal; his firm nationalist and pro-independence convictions.
"By virtue of such a brilliant public career in the service of the homeland, posterity gratefully exalted him to the category of national hero while reserving for him the most sublime title that an eminent citizen can hold: that of founder of a nation and Father of the Homeland, thus integrating – together with Sánchez and Duarte – the immortal triad of Trinitarians," the academy stresses.