The emotional message of the Dominican Academy of History for the 179th anniversary of the National Independence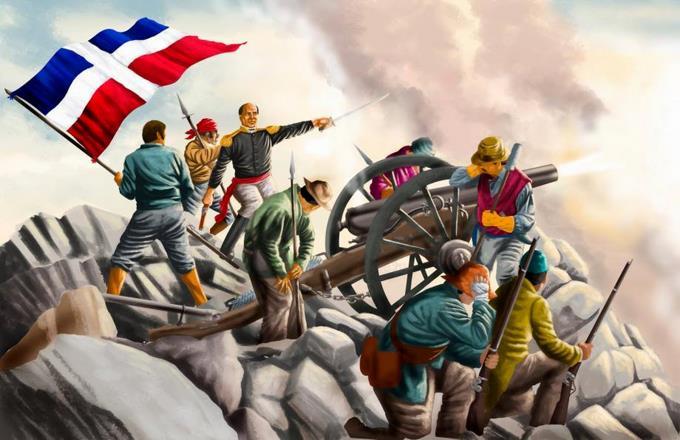 National Independence. Archive photo / Daily Listin.
Santo Domingo, DR
The Dominican Academy of History sent a message to the Dominican nation commemorating the 179th anniversary of the proclamation of National Independence.
It calls the citizens to pay tribute to the heroes, heroines, and martyrs, reaffirming the sacred commitment as a collective to safeguard the democratic institutions and the national sovereignty as established by the Constitution and the laws of the Dominican Republic.
The following is the whole message of the Dominican Academy of History:
"The Dominican nation commemorates the 179th anniversary of the proclamation of the Republic and national independence, a political and ideological process whose gestation and crystallization, in the words of Pedro Henríquez Ureña, lasted a little over 50 years and had its peak on February 27, 1844.
The declaration of independence was a reality of extraordinary historical significance for the Dominican people. It was preceded by two other stages of no lesser importance: the movement led by José Núñez de Cáceres on December 1, 1821, and the founding of the secret society La Trinitaria, on July 16, 1838.
Historian Julio Campillo Pérez called these three stages illusion, hope, and reality. The so-called temporary independence of 1821 was the illusion of Núñez de Cáceres, frustrated by the Haitian military invasion of 1822; La Trinitaria, founded by Duarte, represented the hope of the collective to become a sovereign nation; and February 27, 1844, was the reality expressed through the absolute independence of the Dominican people.
After these three stages of national history, the Dominican people have always been present every time it has been necessary to defend national sovereignty, as happened in the Restoration War (1863-1865), the Six Years War (1868-1874), in the nationalist resistance during the first American military occupation (1916-1924) and finally in the course of the Patriotic War of 1965.
On the 179th anniversary of the creation of the Dominican State, let us pay a well-deserved tribute to our heroes, heroines, and martyrs, reaffirming the sacred commitment that we Dominicans have, as a collective, to safeguard the democratic institutions and national sovereignty as established by the Constitution and the laws of the Dominican Republic."