'Negative', this is how the opposition described Abinader's speech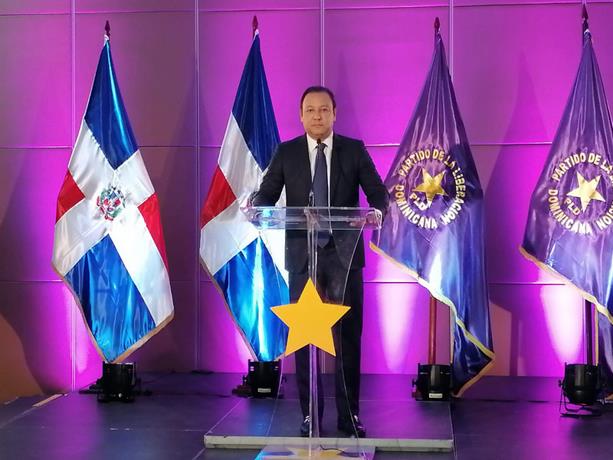 The parties of the Dominican Liberation (PLD) and Fuerza del Pueblo (FP) yesterday criticized President Luis Abinader's accountability speech before the National Assembly.  The presidential candidate of the PLD, Abel Martínez, criticized that many of the important issues for the country were omitted by President Abinader and that the treaties are not reflected in the lives of the most vulnerable. "We have the highest cost of living recorded in decades and the president, instead of lowering the family basket by 30%, as he promised in the campaign, has done the opposite, since it has registered an increase of 21%, equivalent to about 7,400 pesos, according to figures from the Central Bank," Martínez said at a press conference at the PLD's national house.
He indicated that thousands of producers in the agricultural sector have also been affected by the increase in imports to 66%, "harming thousands of producers of rice, potatoes, milk, chicken, pork, onion, and others." The presidential candidate also questioned the implementation and operation of the Guilliani Plan, which was to cut crime in half in two years. "The homicide rate per 100,000 inhabitants went from 9.9% in 2019 to 12.5% in 2022, equivalent to an increase of 26%, so far in this government," he said. Martínez said that the teacher training program has also been weakened to favor universities owned by civil servants, while teachers and administrative staff are lacking.
He assured that after three years of the Governor's administration, boys and girls are affected by the deficit in terms of infrastructure. Regarding the price of fuels, Martínez highlighted the breach of the promise made by President Abinader in the last rendering of accounts on the modification and adjustment of hydrocarbons, through the reform of Law 122-00. "They have said that it is because of the war between Russia and Ukraine, which is another lie," he said, adding that the average price of oil has been 74.7 dollars per barrel in these three years of Abinader's government, significantly lower than the 93.2 dollars per barrel faced by the past government of Danilo Medina.