Hodelpa plans to open two new hotels in Samaná and Punta Cana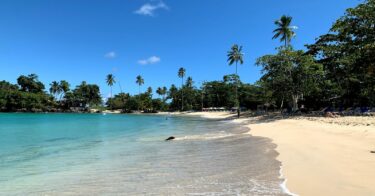 Angel Hernández, Vice President of Operations at Hodelpa Hotels, informed the tourism portal ARECOA.COM, that the hotel chain plans to add two new properties to its portfolio, the first in Samaná, a destination where it is not present, while the other project would mark its return to Punta Cana. He explained that in Samaná they have designed a project under the Emotions by Hodelpa brand that will have 750 rooms, under the all-inclusive system, but with a high-level offer. He indicated that it would be the first complex starting from scratch that would have the brand. "We have the design, the land, and the permits, what we hope is the ideal moment to start the project; Above all, we understand that we need an international tour operator that bets on the destination so that it has a good push", he added.
He expressed that this is due to the hotel's proximity to the Samaná airport, which will be located precisely in Las Galeras, "but we understand that we need some kind of alliance to make the project more successful." Hernández also stated that the other project will be in Punta Cana in Uvero Alto, it would consist of 1,200 rooms and its construction will be divided into two stages, carrying out 850 rooms in the first one. "It is a longer-term project, remembering that Hodelpa was already in Punta Cana with other projects that were later sold, but we do have plans to return to the East area again," he emphasized.
The manager recalled that Hodelpa has 10 properties, contributing 1,700 rooms to the tourism sector; of this: 9 are hotels and one establishment that operates as a convention center: 2 in Juan Dolió, 3 and the convention center in Santo Domingo, 3 in Santiago and 1 in Puerto Plata. With the addition of the 2 new projects, in time, the hotel company would increase its portfolio to 12 properties.