US Undersecretary of State and military tour the Dominican-Haitian border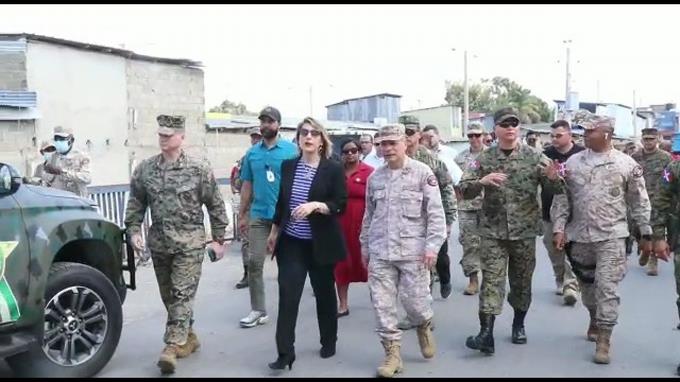 The deputy undersecretary for Caribbean and Haitian affairs, Barbara Feinstein, and a commission of US military members carried out a supervision tour of the military installations and the border crossing in the northern part of the country. The delegation was accompanied by senior soldiers from the Dominican Army and the Specialized Corps for Land Border Security (Cesfront), who explained to them the operations carried out by the military agencies that operate on the border.
According to preliminary information, the commission will be moving to the south of the country along the international highway to carry out an inspection in that area. "People who do not enter there by chance are not authorized, due to the situation that exists. There is insecurity, despite the fact that this part of the border is a little calmer than Elías Piña, Pedernales, and Jimaní," one of the officials explained to the commission.
The delegation met behind closed doors at the Cesfront facilities in Dajabón, and from there they left for the border bridge from where they could observe the wall that is being built along the entire border strip.