Two banilejos are identified among the fatalities of an accident in Mexico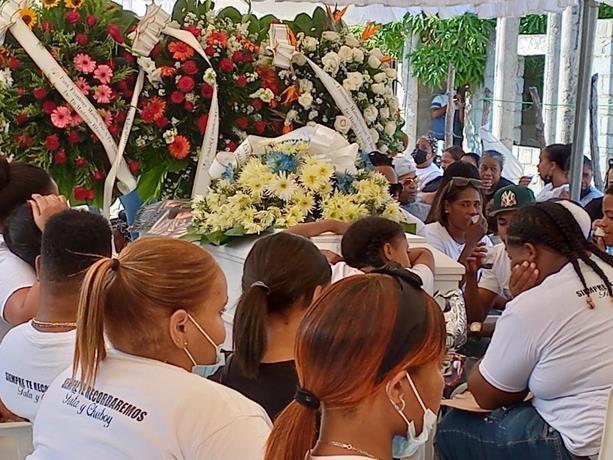 This Thursday the identity of the two young people from Bani who died in the most recent tragedy in Mexico on February 19 was confirmed. This time a bus overturned with 45 undocumented immigrants, 17 of whom lost their lives, including residents of Baní, Peravia province. Yariel Alfredo Pérez Pérez, 25 years old, and Ana Rosanna Zapata Bremon, 36, lived in economically depressed neighborhoods of Bani. Rosanna, the mother of three orphaned children, lived with her family in the El Padre neighborhood, in the northeast of the city, while Yariel Alfredo had a residence with his parents in the 24 de Abril neighborhood located in the north zone. Scenes of crying and pain are expressed in these families, who have not yet come out of the bitter and painful news that this new tragedy has announced.
"Baní is going to be empty, everyone is leaving for the United States," residents say. From the different neighborhoods of the city of Baní and communities such as Villa Fundación, Matanzas, Sabana Buey, Arroyo Hondo, and Villa Sombrero, to the southwest of the province and from Paya and Peravia to Las Barias, passing through Limonal, Carretón, Catalina and others, the concern for the "trip to Mexico", is expressed day by day in the form of unstoppable comments.
Mechanics, bricklayers, cabinet makers, electricians, plumbers, and others, pay large sums (from 10 thousand, 20 thousand, 30, and 35 thousand dollars) or their equivalent in pesos and sell or mortgage whatever they have", to undertake different trips through Guatemala, Mexico and El Salvador with final destination United States.