Caasd delivers new sanitary system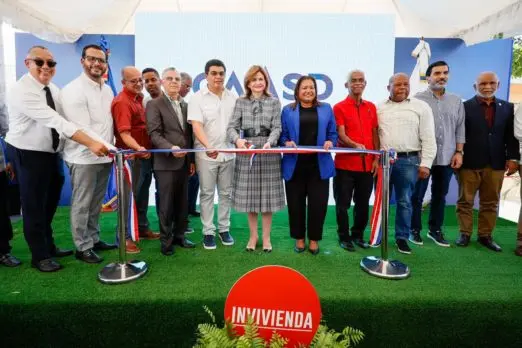 The Santo Domingo Aqueduct and Sewerage Corporation (Caasd) delivered yesterday the first phase of the new sanitary system of the Invivienda sector in Santo Domingo East, which will benefit 58 thousand inhabitants.
The activity was headed by Vice President Raquel Peña, who pointed out that a modern and efficient sewerage system is critical in urban infrastructure because it allows the collection, transport, and treatment of wastewater, which prevents contamination and reduces health risks for the inhabitants and protects the environment.
"This work has a positive impact for economic and sustainable development, because by improving the sanitary infrastructure, it encourages investment and the development of businesses and companies, which generates jobs and social welfare," Peña said.
The director of Caasd, Fellito Suberví, explained that the first phase replaces 11,997 linear meters of pipes and 639 sanitary connections, improving the quality of life of the community of Invivienda and neighboring sectors.
The official said that the second phase would be delivered in November.