Abinader arrives in Ecuador for the 6th meeting of the Alliance for Development in Democracy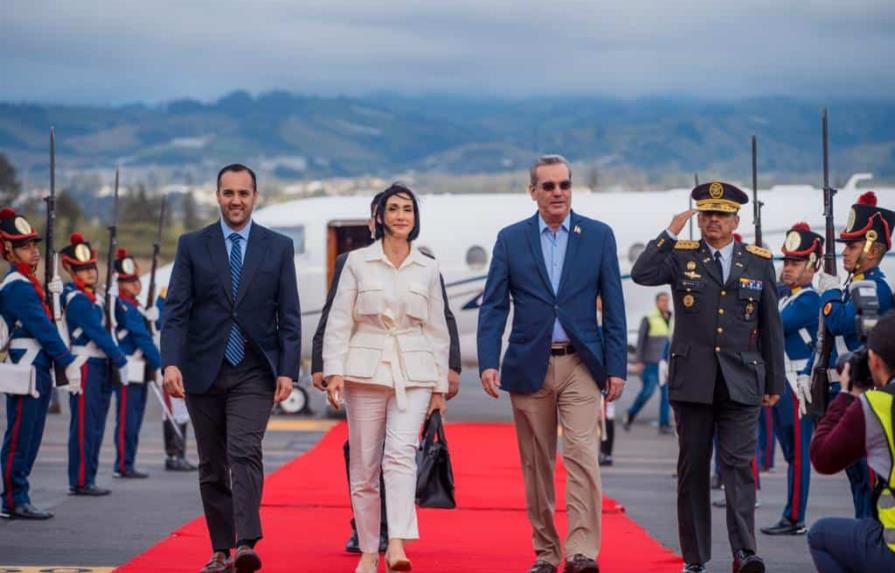 The President of the Dominican Republic, Luis Abinader, arrived Sunday afternoon at the Mariscal Sucre International Airport in Quito Ecuador, at 4:42 in the afternoon, to participate in the VI Meeting of the Alliance for Development in Democracy (ADD), which will take place in the South American nation. According to a press release, the president was received by the ambassador of the Dominican Republic in Ecuador, Milady Cuello de Cabral, and the foreign minister of the Republic of Ecuador, Juan Carlos Holguín.
During this event, the Head of State will have several interventions and will hold bilateral meetings with his counterparts. The president traveled accompanied by the First Lady, Raquel Arbaje, the Minister of Foreign Affairs, Roberto Álvarez; the Administrative of the Presidency; Jose Ignacio Paliza; the head of the Presidential Security Corps (Cusep), Jimmy Arias Grullón, and his assistant Mercedes Pichardo.
The head of State of Costa Rica, Rodrigo Chaves Robles; the Vice President of the Republic of Panama, José Gabriel Carrizo, and the President of Ecuador, Guillermo Lasso Mendoza also attended.