"The municipality is in its worst period in terms of budget," says Abel Martínez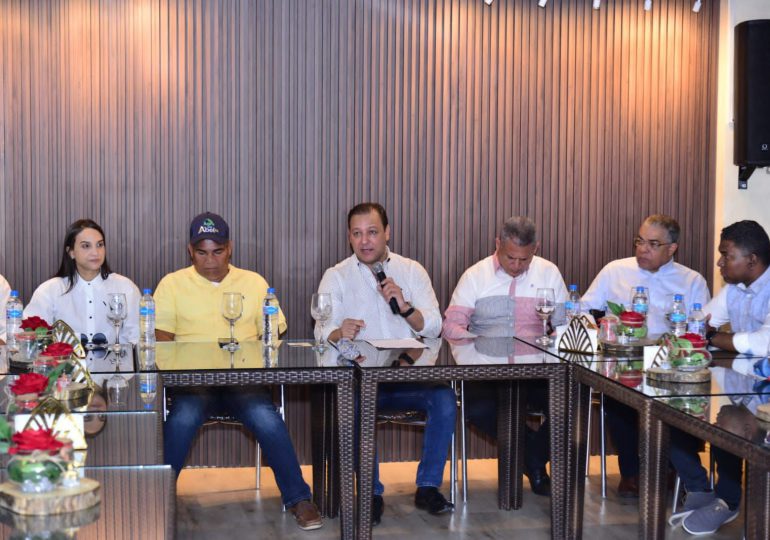 The presidential candidate of the Dominican Liberation Party (PLD) Abel Martínez, affirmed that under the administration of the PRM government, the municipality is in its worst period, the result of government inefficiency, the increase in fuel prices and construction materials. Martínez spoke in the framework of a meeting with communicators from the María Trinidad Sánchez province, accompanied by several mayors of this province, in which he informed that in this government the municipalities have received the lowest budgets in recent decades. "If we look for the specific data, this is the year in which the country's municipalities have received the lowest percentage, which means that not only have they had fewer resources, but also the raw materials with which services are provided have skyrocketed to the community", emphasized the political leader.
Martínez cited as an example, the high cost of fuel, block, cement, and rod, among other materials with which the mayors meet necessary demands in the communities. "The worst thing is that, what corresponds by law to local governments in some places, to take away the mayors, they make promises to give them the resources that are necessary for their cities and municipalities, as if complying with the law were a favor." Martinez pointed out. Abel Martínez said that the mayors are the ones who are closest to the population, who know their needs, and that, if they could count on the resources that correspond to them, they would take action on issues such as asphalting, electrification, health, and crime, among others.
The presidential candidate assured the media that when he assumes the presidency in 2024, work will be done to create the legal mechanisms that allow decentralization in many aspects for the municipalities, which will allow them to flow more effectively in favor of its townspeople.