Dominican Republic and Ecuador sign natural gas exploitation alliance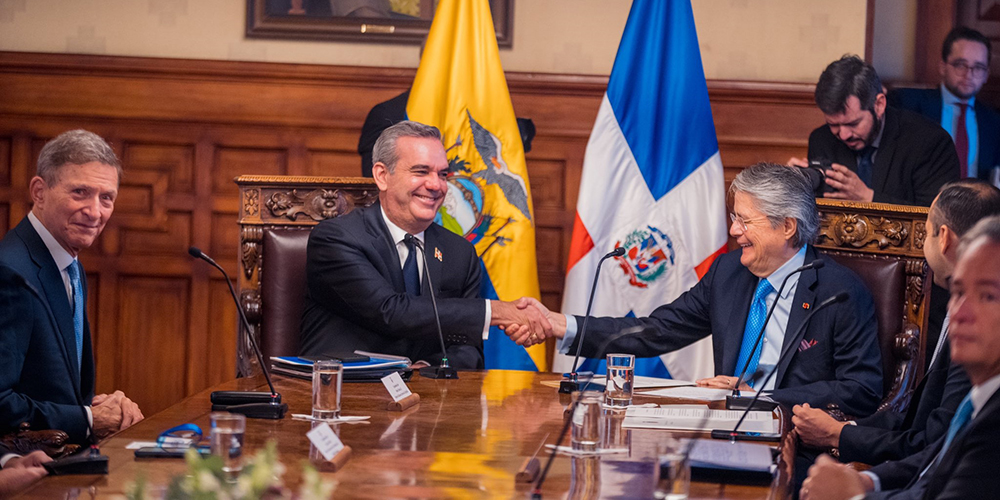 The presidents of the Dominican Republic, Luis Abinader, and Ecuador, Guillermo Lasso, announced that they had reached an agreement to start talks and establish an alliance between the two countries, aimed at evaluating the exploitation of natural gas and increasing its supply for the benefit of sustainable development. "With the Dominican Republic, we are united by a deep friendship and we share the same democratic values and respect for the rule of law and institutionality. We have agreed to start talks for an alliance between the two countries, with the objective of evaluating the repowering of the Amistad field of natural gas to increase the supply of this resource for the benefit of the sustainable development of both nations," said Lasso.
President Lasso also stressed that they have agreed on the interest in carrying out analysis and exploration activities and additional production of Ecuadorian crude, with a view to satisfying the long-term needs of the Dominican Republic. At the meeting, prior to the start of the 4th Meeting of the Alliance for Development in Democracy (ADD), the president of Ecuador said that he had a positive meeting with President Abinader to review the main issues of the bilateral relationship and added that "A great day of work awaits them today, together with Costa Rica and Panama."
"On March 25, I will have the pleasure of visiting the Dominican Republic to attend the Ibero-American Summit and receive the pro tempore presidency of this important regional integration mechanism. In 2024, Ecuador will host the Ibero-American Summit for the first time in its history," he said. He added: "President Abinader has exercised an outstanding presidency and has set the bar very high during the last period that the Segib presidency has corresponded to him. Ecuador will follow the path outlined and we will contribute new topics to the Ibero-American debate".