Authorities seize firearms and other ammunition in tanks shipped from the US.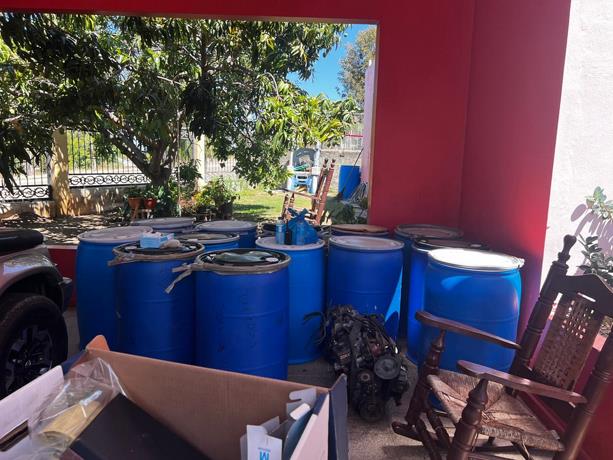 Members of the National Police belonging to the Special Division for the Investigation of Transnational Crimes (Deidet), together with the Customs Intelligence Management (GIA) and the Public Ministry seized several capsules, cartridges, pistol magazines, military clothing, telescopic sights, and a rifle in the Monción municipality of the Santiago Rodríguez province.
According to the report presented by the authorities, a part of the artifacts was hidden inside a tank with basic necessities sent from the United States and was received by Mrs. Elida del Carmen Peralta Aguilera, the remaining part was located in the residence of the woman. The agents who participated in the operation describe the event as "another hard blow" for those who are dedicated to sending firearms, ammunition, and related materials, among other illegal activities to the Dominican Republic.
The seized evidence was sent to the Palace of Justice of Santo Domingo Oeste and the woman is detained for investigation purposes.