Actor George Bryner Bell was discriminated against in a Santo Domingo restaurant, Habanero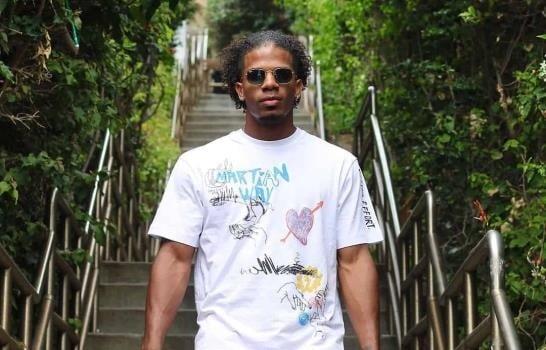 In a country like the Dominican Republic, with the majority of its population being mulatto, complaints are being filed for alleged discrimination based on skin color in commercial establishments, which is something that should call for concern. The actor, athlete, and son of former baseball player George Bell, George Bryner Bell Santana, denounced that he experienced this unpleasant moment in the "Restaurante Habanero" in Santo Domingo. According to his publication, when he stepped foot in the restaurant he was "received with a contemptuous look from one of the bouncers (members of security), followed by 'we're full'. He added that "then a group of between 10 and 12 people arrives, he did let in without a problem." He assured that the difference between him and those who did manage to access the place was the color of their skin, they, according to his words, "were white Dominicans of European factions" and he was dark-skinned.
This, as expected, made him question the security member, about the reason why he did not let him enter the establishment, "is it because of my skin color?" His answer left no reason for doubt. "Yes, and for beeing ugly," he says. "The truth is that I don't usually make these types of posts, but we have to stop this type of recurring situation in some places in the National District," he shared. Apparently, this has not been the only time that the restaurant staff acts in this way, the young man's complaint generated numerous reactions from people who assured that they were treated in the same way.
After this situation was made public, the restaurant issued a statement apologizing for the situation and noted that it has tried to contact the actor to "be able to address the situation appropriately." It was also noted that they would have taken action against the staff who acted in this way and assured that "it is not a company policy." The restaurant indicated that it is "working diligently to resolve any issues that may have arisen and that we have made changes to our staff and implemented measures to improve our processes and prevent situations like this from happening again in the future."