Authorities detain a foreigner who was wearing a sash lined with cocaine in the AILA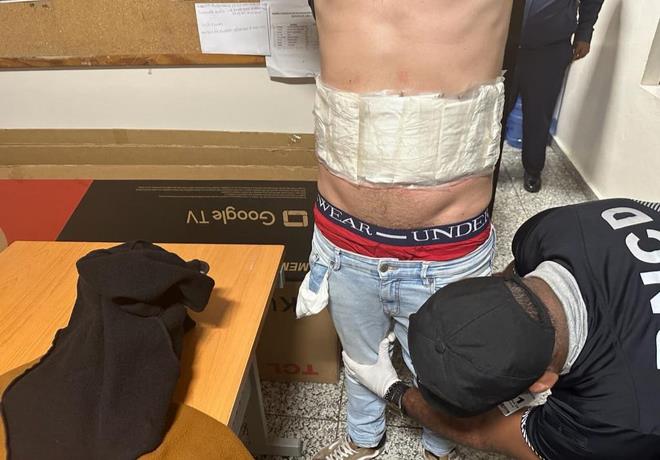 The National Directorate for Drug Control (DNCD) and members of the Specialized Airport Security Corps arrested a Spaniard at the Americas International Airport (AILA) who was carrying a belt lined with cocaine on his body. The DNCD agents, together with members of official organizations, were carrying out inspection operations at the terminal, when they detained the 32-year-old foreigner, before boarding a flight to Madrid, Spain. Subsequently, the officers and canine units, in the presence of a prosecutor, began the body search protocol, discovering that the passenger was wearing a girdle that, after being inspected, found 10 sheets inside, of a substance that is presumed to be cocaine.
According to the statement provided by the DNCD, the Public Ministry and drug control agents are deepening the investigations to determine if there are others involved in the case, while the European will be brought before the courts in the next few hours.
"The substance, which has a preliminary weight of one kilogram, was sent to the National Institute of Forensic Sciences (INACIF), for the corresponding purposes."