Environment: sargassum is a "catastrophe" for the economy and tourism in the Dominican Republic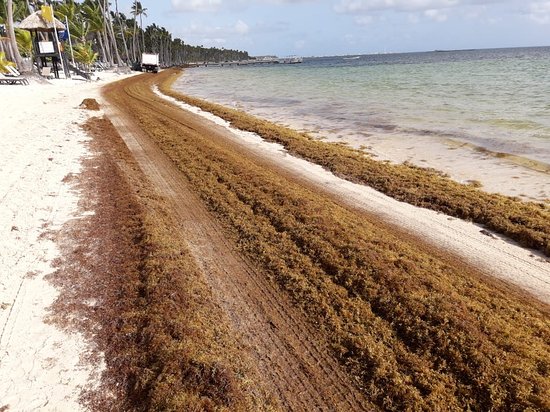 The main economic, tourist, and environmental threat for the greater Caribbean and Mexico, but specifically for the Dominican Republic, are thousands of tons of sargassum that invade its waters, beaches, and coasts, considered an epidemic that has escaped human control. The alert is from the Ministry of the Environment and Natural Resources through the Vice Ministry of Coastal and Marine Resources, after noting that said algae already impact different regions of the country such as the East, North, and South. José Ramón Reyes, Vice Minister of Coastal and Marine Resources, defines the presence of sargassum in the island's waters as a true catastrophe for the economy, especially for a nation whose main activity that generates resources is tourism.
"In 2018, he points out, it was considered the record year for the presence of sargassum in the Caribbean and the Coast of Mexico, but in 2020, there was also a considerable increase in the algae with some 60,000 metric tons," he said. He explained that "by 2022, the presence of the algae in the region was estimated to be 64,000 tons, while it is estimated that in one month of 2023, 15,000 metric tons of sargassum entered the waters of the Caribbean, which foresees a catastrophic situation, not only for the region but in a timely manner, for the DR this year.
He argued that sargassum is already one of humanity's biggest environmental problems, which is why it has been classified as an epidemic that has escaped the control of human beings. He warns that also the beaches of Florida, so valuable for tourism, have been totally impacted.