Gang in Spain that introduced coca from the Dominican Republic was arrested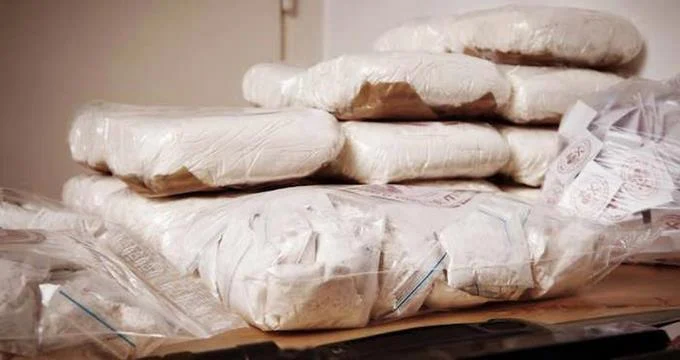 The Spanish Police have arrested nine drug traffickers operating in Madrid and nearby towns and have seized 82 kilos of cocaine from the Dominican Republic. The gang was engaged in small and medium-sized drug trafficking -mainly hashish, marijuana, and cocaine- and had introduced a large amount of "coca" into Spain from the Caribbean country through the Spanish port of Malaga (south), the authorities reported on Monday. The investigation began in 2022 when the agents learned of a "well-structured" criminal organization dedicated to drug trafficking in Madrid and other towns.
Once the leaders of the group were identified, the investigators found out that they had planned the entry into Spain of a significant amount of cocaine hidden in a container. The shipment, according to the investigations, would have as its final destination an industrial estate located in the Madrid town of Coslada.
The alleged shipment was monitored by a police control device, which intercepted it, and consisted of 82 kilos of cocaine hidden in flowerpots. The Police also carried out five house searches and dismantled two marijuana plantations in houses.