Las Americas Airport will now charge to use luggage carts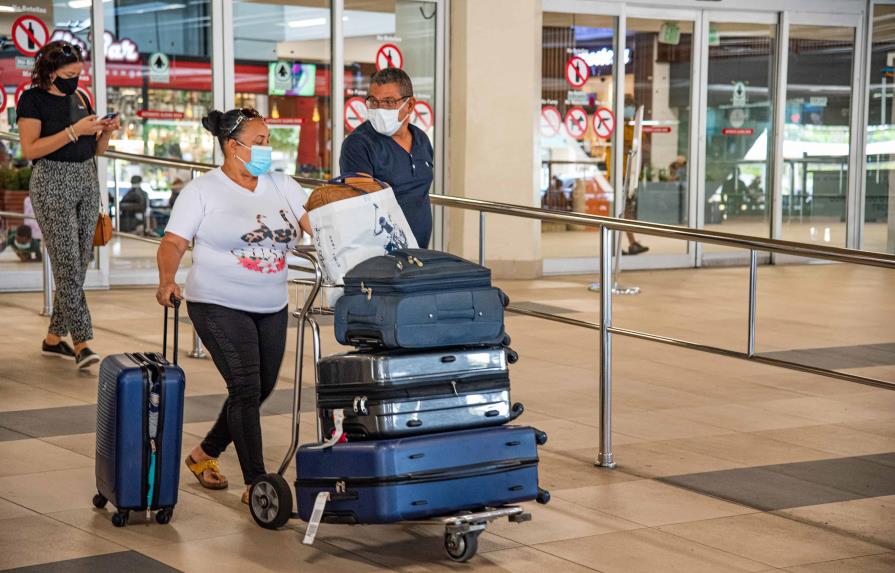 Aerodom reported today that, starting March 15, the Airport Passenger Service (APS) company will manage the luggage trolleys -which are free so far- and will offer personalized luggage services at the José Francisco Peña Gómez International Airport of Las Américas (AILA). In a press release, Aerodom reported that an agreement was reached with APS, together with the group of porters that has historically offered services at AILA, with the purpose of improving their working conditions and raising the level of services that passengers receive. Aerodom reported that the agreement, reached with the mediation of the Airport Department, establishes that APS will offer a work contract to all the porters that already operate at the airport. Likewise, it contemplates "attractive benefits and working conditions."
"As part of the improvements to the service, a clear and transparent rate will be established that will be published on the website and on signs around the airport terminal so that travelers know in advance the cost of accessing the baggage carts or opting for the custom trunk," said Aerodom. They added that, "as is the case in the main airports around the world, the AILA will have the Skykart, the high-quality and comfortable automated dispenser for the management of luggage carts, which incorporates technological solutions to the service offered in the terminal".
The fees are:
Self-service carts: 150 pesos
Porter service: 450 pesos
Although APS assumes control of this service on March 15, the collection of fees for using the luggage racks would take effect in April, Aerodom told Diario Libre. Carlos Núñez, Aerodom's Director of Non-Aeronautical Businesses said: "Thanks to this agreement, we will significantly improve the service we offer to the millions of passengers we receive, who will have baggage management according to the highest standards. At the same time, the almost 200 porters that operate at AILA will be hired with competitive salaries, medical insurance, and greater protection". Núñez added that, with the arrival of APS in the country, new technologies will be introduced that will make it possible to offer a much more efficient and safe service, both for travelers and for the staff that provides it.