Alternate routes announced for work on the streets of Ciudad Colonial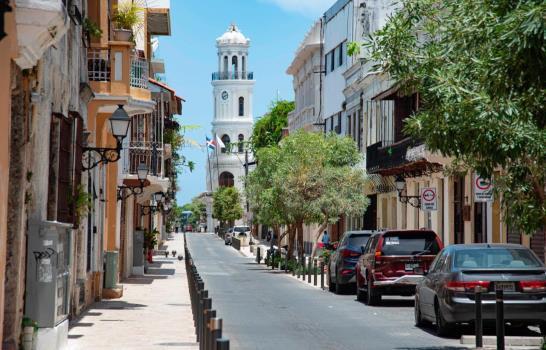 The Integral Program for Tourism and Urban Development of the Colonial City of Santo Domingo (PIDTUCCSD) reported alternate routes due to the intervention of several streets in the Colonial Zone. They indicated that due to the intervention of the streets Salomé Ureña (between 19 de Marzo and José Reyes), Las Mercedes (between 19 de Marzo and Arzbispo Meriño), and Hostos (from Luperón to Las Mercedes) the Management Plan has been launched Temporary Transit, so as not to affect access and vehicular traffic in the historic center.
The closure of these sections was announced when this week also in the Colonial City the event called Design Week Dominican Republic will be held, specifically from March 13 to 19, at the Fray Antonio de Montesinos Monument. As alternative routes to Las Mercedes street, Luperón street, Mella avenue, and Duarte avenue are offered. In the case of Avenida Mella, drivers can travel along that road in an east-west direction and take José Reyes making a left turn and then take La Mercedes turning to the right. In the case of those who drive through Hostos, upon reaching Luperón street, they can make a turn to the right or to the left in the case of those who want to reach Las Mercedes.
The routes are being coordinated by the National Institute of Transit and Land Transportation (Intrant) and the General Directorate of Traffic Safety and Land Transportation (Digesett). The authorities did not inform until which day the mentioned sections will be intervened.