José Reynoso, Dominican student in London reported missing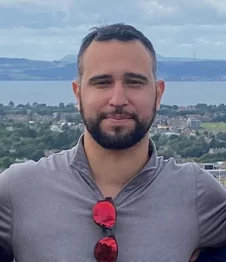 The Consular Section of the Embassy of the Dominican Republic in the United Kingdom reported the apparent disappearance of a 27-year-old Dominican citizen named José Gerónimo Reynoso Durán in the UK. According to the diplomatic authorities, the young Dominican, who is studying in London, has not been contacted for a week. A counselor and member of the consular section reported that the young Dominican, a law graduate and native of Santiago de los Caballeros, is doing a master's degree in International Relations with a scholarship from the Ministry of Higher Education, Science, and Technology.
The embassy reported that it is in contact with the London police authorities, the young man's family, and the Dominican Foreign Ministry to try to locate him. The information about the disappearance was also published by the London Metropolitan Police through social networks. The latest information obtained by the authorities indicates that José Reynoso was seen in Paddington on 03/03 wearing a gray t-shirt and a blue coat.
"We urge the Dominican community and any person who can provide timely information on the case, to contact the authorities of the London Metropolitan Police or with this Embassy, hoping that this difficult situation will end and soon we can bring peace to his family.", indicates the publication of the Dominican Embassy in the United Kingdom.