President Abinader receives the head of the World Bank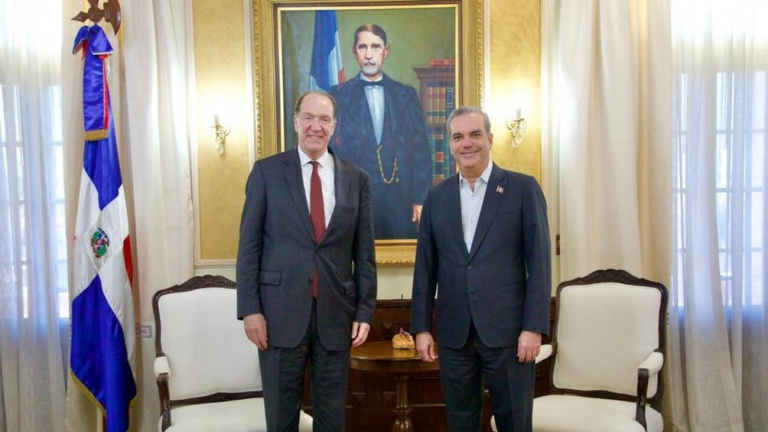 The president of the World Bank, David Malpass, during his official visit to the country, met with President Luis Abinader, which, according to the Government, shows the confidence that international organizations have in the economic performance of the current administration. This is the first time that a president of the World Bank visits the Dominican Republic.
With this visit, the World Bank redoubles its efforts and expands its support portfolio for the country on issues of vital importance such as water, health, waste management, territorial planning, and the modernization of public administration. The productive meeting also included the participation of Vice President Raquel Peña; the Minister of Economy, Pável Isa Contreras; from the Treasury, José Vicente; from the Presidency, Joel Santos; Administrative of the Presidency, José Ignacio Paliza and of External Relations, Roberto Álvarez.
Likewise, the Minister of the Environment and Natural Resources, Miguel Ceara Hatton; of Industry, Commerce and Mipymes, Víctor "Ito" Bisonó.