Woman arrested for beating her one-year-old son until breaking his skull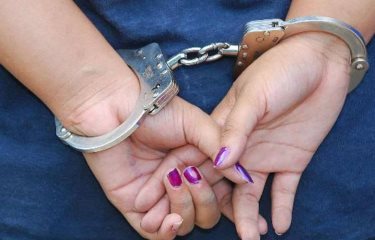 The National Police reported that they arrested a woman who hit her one-year-old son, causing ruptures in his skull and bruises. As reported by the police, a 28-year-old single mother, resident in the Hipólito sector of the municipality of Villa Vásquez, province of Monte Cristi, was caught in the act by preventive members of the institution.
Police officers came to the scene after receiving a call for help from residents of the sector, denouncing the physical abuse that the female committed against her offspring.
As a result of the blows, the infant was taken to the emergency room of the municipal hospital of Villa Vásquez, where the medical diagnosis confirmed the magnitude of the injuries suffered.