MOPC assures that Duarte Bridge will be open on Monday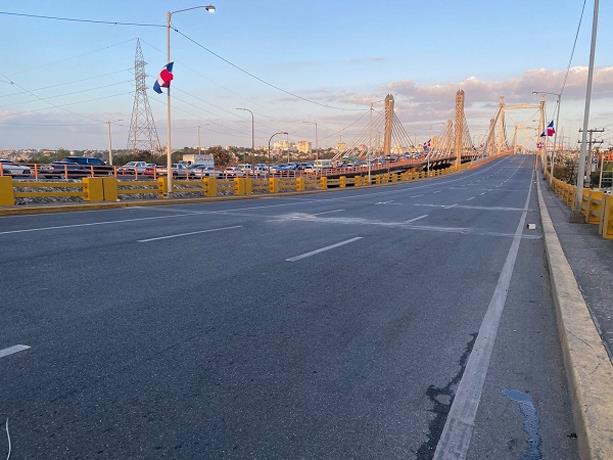 Repair of deterioration in the Juan Pablo Duarte bridge.
Santo Domingo, Dominican Republic
The Ministry of Public Works (MOPC) announced that the brigades' works on the Juan Pablo Duarte Bridge are in their final phase and asserted that the project would be completed on Monday at 5:00 am.
On behalf of the MOPC, Lorenzo, who is the supervisor of the work, explained to journalists of Listín Diario that the workers completed yesterday's work agenda, where they deposited the "special concrete" and emphasized that this Sunday will be assigned to "waiting for the cement to dry."
"Today, they threw the Graut; now, it would only be waiting for the cement to set," said the representative. At the same time,y explained that the impediment of access to the building is necessary due to the number of cars that pass and the weight that affect the remodeling results.
In addition, Lorenzo asserted that the structure would be ready for use the following Monday at 5:00 am. "We just have to wait, and on Monday early in the morning, it will be ready."
In the past few days, the MOPC informed the society about the temporary closure of the infrastructure to finish repairs in areas where they were damaged. Therefore, the prohibition of circulation is from Friday, 17, at 9:00 pm until 5:00 am on Monday, March 20.