Women of the People's Force march against food costs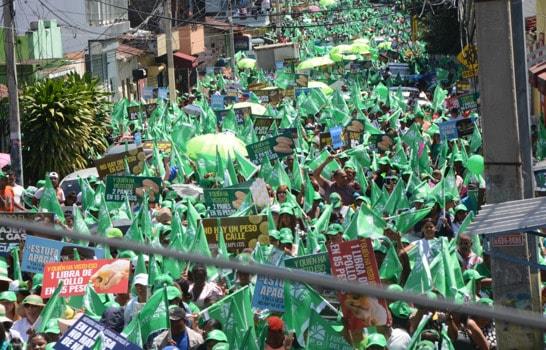 Women from the Fuerza del Pueblo party marched from Enriquillo Park to Independencia Park, in the National District, due to the high cost of the family basket products. The Fuerza del Pueblo reported in a statement that the march completely filled the entire journey to the destination of Independencia Park. "With this civic walk, the women let President Luis Abinader know that with the high prices of the products in the family basket, no one can afford them," she said.
During the march, the women expressed that they were tired of the insecurity in the country. They indicated that they do not feel safe even in their own homes, much less when they go out into the streets.
"The women of the country, and the population in general, feel a high degree of insecurity and uncertainty due to the prevailing climate of insecurity in the country, and worst of all, is the incompetence of the authorities to deal with this situation", said Angie Brooks, head of the Women's Secretariat of the People's Force.