65 Danilo officials entangled in corruption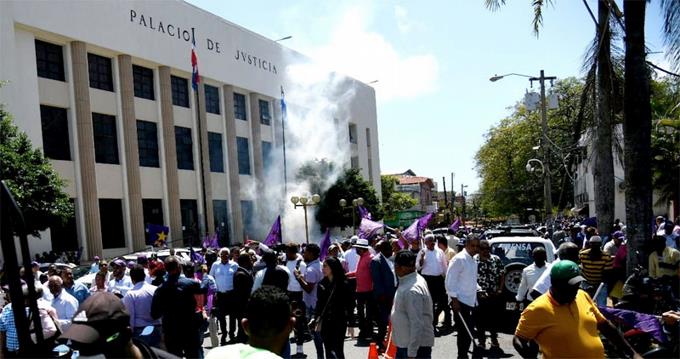 At least 65 people, including leaders of the Dominican Liberation Party (PLD), officials of the Ministry of Defense, and those close to the governments of former President Danilo Medina, have been accused of corruption by the Public Ministry from 2020 to date, impacting the political world and causing a stir in the country. The action has been the result of five large operations directed by the General Directorate of Persecution and the Special Prosecution Office for Administrative Corruption (Pepca).
The PLD senior leadership expressed its deep anger at "the opportunistic and overwhelming way in which our colleagues were detained by a Public Ministry that is acting as an instrument for the re-election of Luis Abinader." Together, angry groups from PLD tried to break into the Palace of Justice where the detainees are, causing damage to the windows of the door and injuring several people.
"President Luis Abinader has proposed to destroy the PLD. But we tell him and his entire government, in the PLD we are not afraid. I repeat, no one takes the PLD off the streets, because in the PLD we are not afraid," exclaimed the general secretary, Charlie Mariotti, at an urgent press conference called by the Political Committee. These adverse events occur in a pre-election year, where political parties must choose their presidential, legislative, and municipal candidates for next year's elections.