Former member of Cesac arrested linked to shipment of drugs to Spain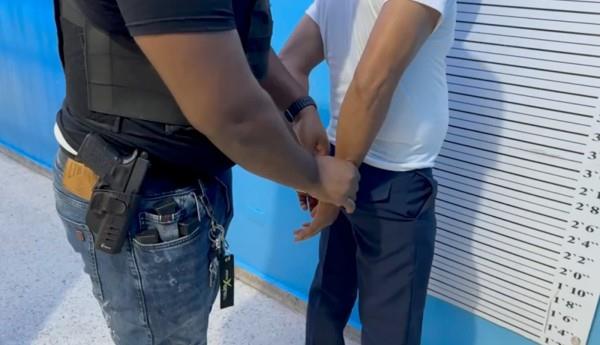 A former member of the Specialized Airport Security Corps (Cesac) was arrested by agents of the National Drug Control Directorate (DNCD) and members of the Public Ministry for his involvement in a failed cocaine shipment to Spain from Las Américas International Airport. The suspect, Kenneth Estanly Novas, 35, was apprehended in Boca Chica, following court order 973-2021-EMES-04016. According to the DNCD, Novas is connected to the seizure of two kilograms of cocaine, which were discovered attached to the body of Michael Antonio Guzmán on March 27, 2021, as he was preparing to board a flight to Madrid, Spain.
The Public Ministry and the DNCD are continuing their investigations to ascertain if there are additional individuals involved in the failed drug shipment. Novas is due to appear in court in the coming hours to face charges under law 50-88, which covers drugs and controlled substances.
Authorities remain committed to intensifying their operations to track down and apprehend individuals who are wanted for national and international drug trafficking offenses.