Grupo Vimenca and the DN Mayor's Office inaugurate Plaza de la Diaspora Dominicana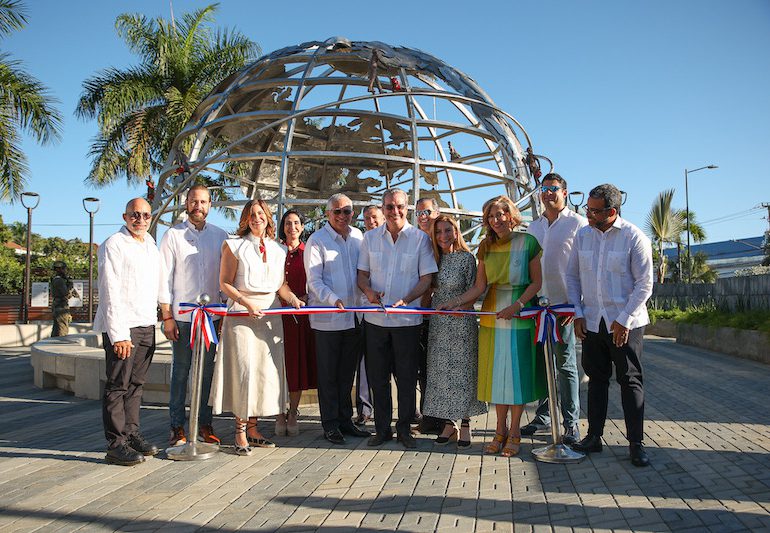 With the presence of the President of the Republic, Luis Abinader, Grupo Vimenca and the Mayor's Office of the National District inaugurated the Plaza de la Diaspora Dominicana. It is an urban space whose focal point is the Monument to the Dominican Diaspora, which symbolizes the journey that the Dominican takes abroad always carrying their land and their affections in their heart.
The project was developed by the prominent Dominican artist Ezequiel Taveras and the urban planner Marcos Barinas. A stainless steel globe and three-dimensional figures that reflect the risky, hard-working, and courageous Dominican, who, regardless of the distance, time, or circumstances in which they live, is always attentive to their country and their loved ones.
"The Vimenca family celebrates with all of you that we have achieved the dream that we coined for so long: La Plaza in honor of the Dominican Diaspora. We dedicate this space to the Dominicans who, loaded with dreams, leave behind their great loves to try to achieve, based on a lot of effort, sacrifices, and work, a better future, not only for their families but for an entire country", indicated Giselle Méndez Saba, Senior Executive VP Remittances Vimenca.