Danilo arrived in the country on a private flight from the United States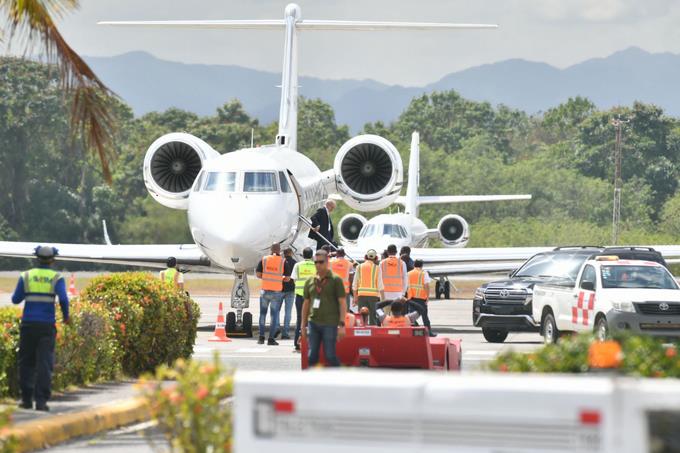 After visiting Miami for medical check-ups and personal reasons, former President Danilo Medina has returned to the country. He arrived at the Isabela International Airport in a discreet manner on a private flight at 2:41 in the afternoon. Despite the press teams positioning themselves at the door, Medina's security team took him through the airstrip to avoid reporters.
While several individuals disembarked from the plane alongside Medina, their identities have not been confirmed. Medina's return to the country coincides with the ongoing Calamar case, which implicates three former ministers of his government and 17 others in a network of corruption.
The accused individuals include former Ministers of Public Works, Finance, and Administration of the Presidency: Gonzalo Castillo, Donald Guerrero, and José Ramón Peralta, respectively. Additionally, former Comptroller General of the Republic, Daniel Omar Caamaño, former State Sugar Council (CEA) Director Luis Miguel Piccirilo, former National Cadastre Director Claudio Silver Peña, lawyer Ángel Lockward, and former Casinos and Gambling directors Oscar Chalas Guerrero and Julián Omar Fernández are among those implicated.