Customs and the International Business School of Spain sign a collaboration agreement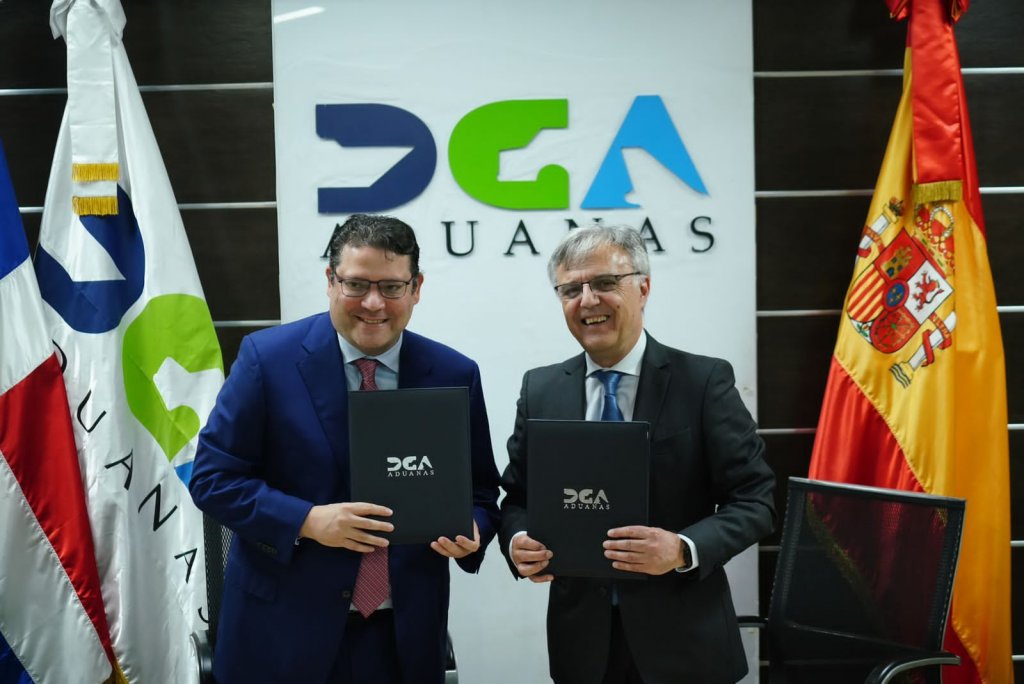 The General Directorate of Customs and the International Business School (Ceste) have signed an agreement with the objective of training logistics professionals, DGA personnel, and taxpayers in this area. This agreement will enable employees from the collecting entity and the Dominican logistics sector to train at CESTE's headquarters in Zaragoza, Spain, as well as the location of the Intermodal Plaza Center, the largest European logistics complex. This will make it one of the most important logistics cities on the continent.
Additionally, DGA and logistics sector personnel will be able to undertake internships in Zaragoza to put their acquired knowledge into practice for the benefit of the country. The Director General of Customs, Eduardo Sanz Lovatón, explained that this action is one of the strategic objectives, which is to relaunch the post-pandemic Dominican economy, with logistics being an important part of the country's economy. The head of the DGA expressed his deep joy at being able to sign this agreement.
The Academic Director of CESTE, Manuel Badal, expressed confidence in the Dominican Republic's ability to promote the logistics hub of the region, citing the country's geographical position and people as key strengths. The agreement states that they will jointly promote the Center of Excellence for the Study of Logistics, Research, Development, and Investment of the DGA. They will also collaborate in the development of academic and training programs, including the exchange of professors, students, and administrative staff.
This agreement aims to carry out investigative, training, and training activities, and strengthen areas of reciprocal interest to achieve goals and make rational use of resources. It establishes the general bases of collaboration for academic, scientific, and educational activities focused on the study of logistics and international trade. Both CESTE and Customs share the desire to collaborate with each other, encouraging and facilitating educational and scientific actions, aimed at promoting the continuous improvement of society and the sustained development of the country through the study of logistics and international trade, as pillars of economic growth.