Driver, witness in Calamar, narrates how he moved suitcases of money during the campaign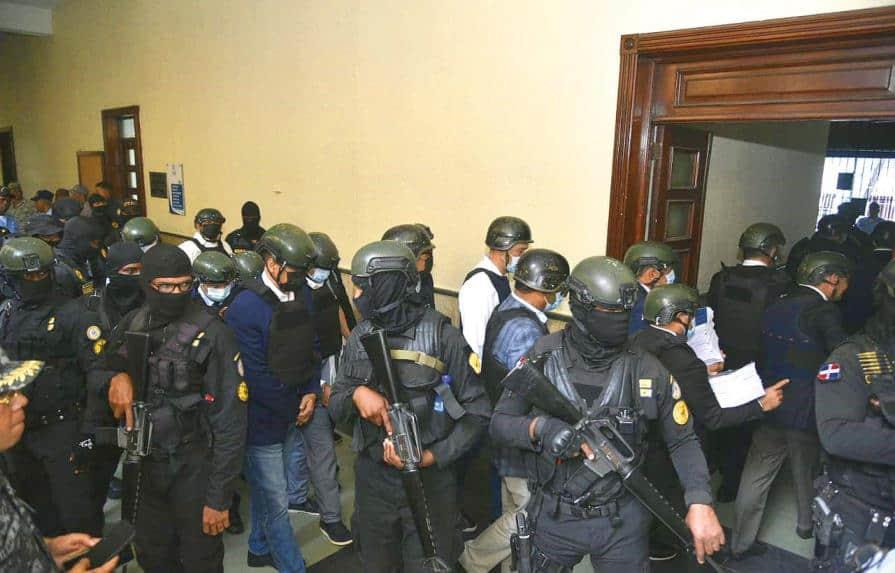 The document presented by the Public Ministry in the case of Operation Squid lists 65 people who serve as witnesses, including high and intermediate officials of the State, businessmen, lawyers, and employees of some of them. One of these witnesses is Juan Alexander Tapia Holguín, who was the driver of Ramón Emilio Jiménez Collie (aka Mimilo), a businessman who, according to Pepca, served as the direct contact of Donald Guerrero Ortiz and the non-governmental structure that embezzled the Dominican State. Tapia Holguín is also one of the main witnesses in the case.
With his testimony, Pepca aims to prove the activities and circumstances around the mobilization and receipt of money for the corruption structure that, according to the agency, was directed by the Minister of Finance and involved the accused Donald Guerrero Ortiz and Gonzalo Castillo.
Tapia Holguín says that he went to Fernando Crisóstomo Herrera, who handed him money withdrawal flyers in his name, indicating the amount he was going to withdraw and instructing him to go to the Banreservas deposit area on Av. Jiménez Moya in the National District, near the Centro de los Héroes. He says he withdrew the money alone or in the company of other people and that it was delivered to him in money bags or packages. The period in which he made the money withdrawals was between 2019 and 2020.