Environment demolishes 16 shacks on El Abanico beach on Saona Island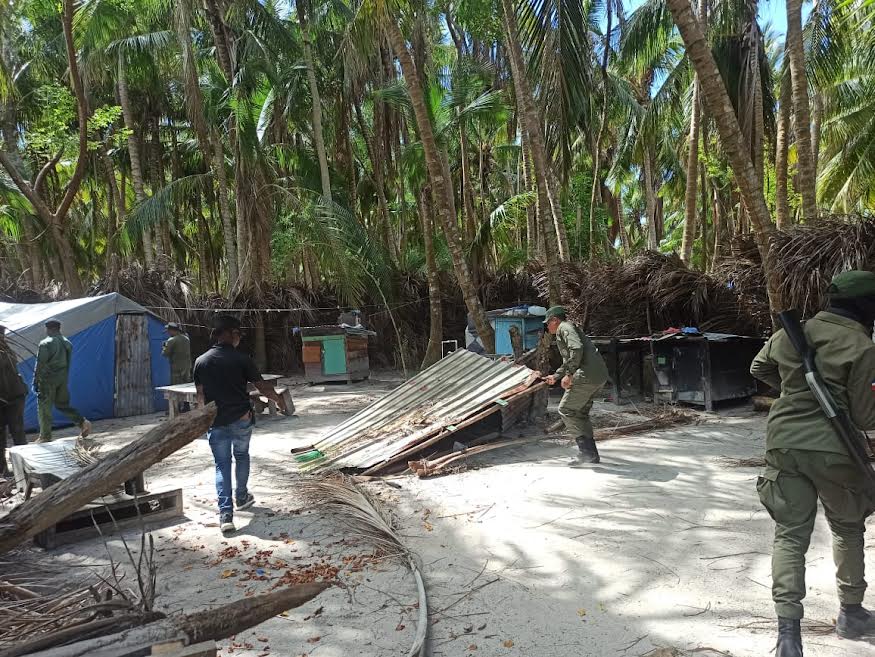 The Ministry of the Environment and Natural Resources recently carried out an operation in which 16 shacks were demolished on Saona Island, specifically on El Abanico beach. The National Environmental Protection Service (SENPA), along with agents from the Dominican Republic Navy, personnel from the Vice Ministry of Protected Areas and Biodiversity, and park rangers from the ministry executed the operation.
The shacks were located on the edge of the mangroves in the Cotubanamá National Park area, according to the ministry. Only one booth, which had edible products, was spared from the demolition. The owners were given 15 days to dismantle their facilities. The Environment Ministry reminded the public that the "Saona Sostenible" project is currently underway on the island, with the aim of ensuring the dignity of its inhabitants and the sustainability of the protected area.
The project is an assurance that the natural beauty of the island can be conserved and cared for the enjoyment of future generations. The ministry is committed to complying with Law 64-00 and responding to citizen alerts, as demonstrated by the 3,189 operations carried out last February. In these operations, 252 people were arrested, and 175 of them were subjected to legal action for committing different environmental crimes, the institution stated.