Odebrecht forced to pay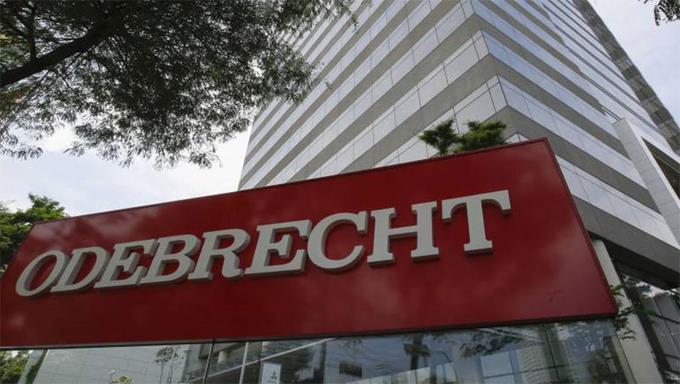 Santo Domingo, DR
The Attorney General's Office of the Republic could annul the leniency agreement signed with the construction company Odebrecht and reinitiate criminal action against the Brazilian company, now "Novonor," if it does not comply with the agreed payment of US$184 million, which is due in 2025.
This is stipulated in the agreement signed by the construction company Odebrecht in the person of Mauricio Dantas Bezerra and the company's lawyer, Robert Valdez, the former Attorney General of the Republic, Jean Alain Rodríguez, and Laura Guerrero, former director of the Specialized Prosecutor's Office for the Prosecution of Administrative Corruption (Pepca).
Basis of the commitment
In the leniency agreement, the Brazilian company committed itself to collaborate with Justice and to compensate the Dominican State with US$184 million, by virtue of the bribes it admitted having paid in the Dominican Republic, before judicial authorities of the United States, Brazil, and Switzerland.
Pursuant to the leniency agreement of March 16, 2017, Odebrecht committed to pay US$30 million on July 30, 2018, US$32 million on July 30, 2019, and US$16 million on March 30, 2020.
Likewise, $16 million on March 30, 2021; $16 million on March 30, 2022; $16 million on March 30, 2023; $16 million d on March 30, 2024; and $16 million on March 30, 2025.
However, despite having committed to pay US$184 million over eight years, it has only settled US$60 million between 2017 and 2018, a product of the agreement signed for the bribes it admitted to having paid in exchange for public works contracts.
The agreement was homologated by the then-judge, Danilo Amador, on April 19, 2017.
In that agreement, Odebrecht declares and acknowledges that if it does not comply with its obligations, the Public Prosecutor's Office may annul the agreement and the opportunity criterion that had been requested and/or authorized and/or applied.
Furthermore, it has the power to reinitiate the criminal action against Odebrecht and its affiliated and related companies as if the agreement had never existed, always withholding the payments received by the prosecutorial body.
In Article 8 of the agreement, it is emphasized that the commitments agreed upon regarding the presidency of the criminal actions and the application of an alternative solution to the conflict do not apply nor benefit in any way other companies, commercial representatives, employees, managers, commission agents, agents, advisors, intermediaries, consultants, businessmen, public officials, former public officials, nor Mr. Angel Rondón.