Former President of the Medical Association denounces National Police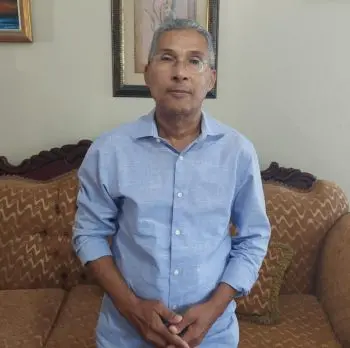 The former president of the Dominican Medical Association (CMD), Dr. Enriquillo Matos, denounced that more than ten agents of the National Police ran him over this morning when they prevented him from moving freely while he was in front of a fuel station on Winston Churchill Avenue in the capital of the Dominican Republic.
Matos said he was alone in the place waiting for a friend to board his vehicle when a police contingent appeared, pushed him and grabbed him by the arms, and forcibly moved him to another commercial establishment from where he was forced to leave under warnings.
The former head of the CMD said that the action against him constitutes a flagrant violation of the fundamental right of all Dominicans to move freely through the streets of the country and a sample of the degree of intolerance of the current authorities.
"They told me that I could not be there because I represented a danger; I did not represent any danger; everyone in this country knows my behavior. I went to the place to participate in a peaceful protest against the high cost of living, which the Policethe Police prevented. So I was alone when they ran over me and violated my dignity," said Matos.
He pointed out that the video circulating on social networks does not show the pushes at the beginning of the aggression nor when a superior officer aggressively ordered me to be removed from the place.
"I am ashamed that the rule of law is not being respected in the Dominican Republic and that we are going back to 40 years ago, when the fundamental rights of citizens were not respected," said the internist.