Environment pursues unscrupulous people who caused fires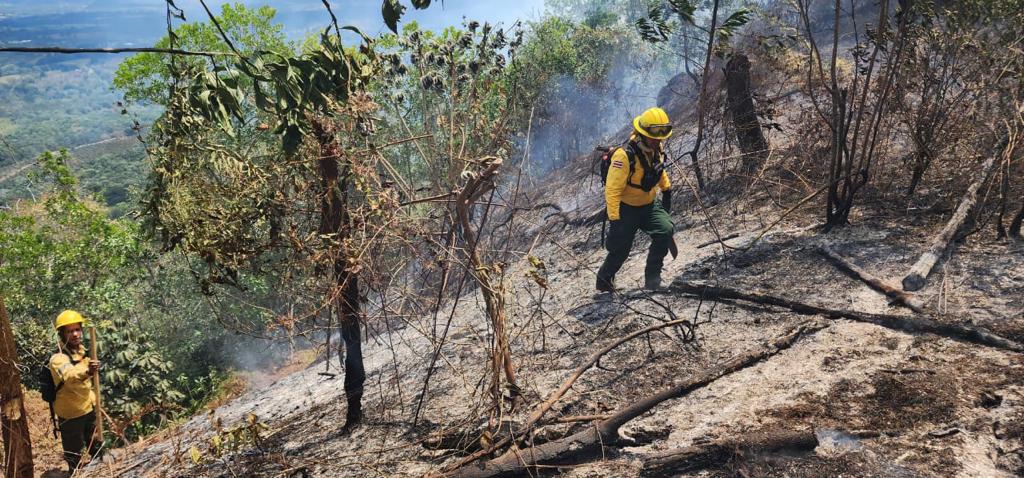 On Tuesday, the Ministry of the Environment and Natural Resources stated that it has been actively pursuing those responsible for the recent fires affecting various regions of the country through the National Environmental Protection Service (SENPA). The Deputy Minister of Forest Resources, José Elías González, reported that teams of agents have been deployed to capture those intentionally starting the fires in different parts of the country.
Gerónimo Abreu, responsible for the Environmental Fire Management and Management Program, stated that firefighting efforts are ongoing in several areas including San José de las Matas, San Juan, Ocoa, Cotuí, and Villa Altagracia. He also reported that the fire in La Reforma, Monte Plata, which affected part of a private company's plantation, is more than 80% under control.
Abreu mentioned that the fire in the Ébano Verde Scientific Reserve in La Vega is also under control, but they are giving it special attention due to the sensitivity of the ecosystem. Additionally, he reported that the fire in Los Mogotes, Villa Altagracia, is under control, and the Emergency Operations Center (COE) has dispatched a helicopter to contain another accident at the landfill in the same town.
It is worth noting that on Monday, the Ministry of Environment and the Armed Forces created a working group in collaboration with other state entities to execute an action plan against these accidents. The Ministry reaffirmed its commitment to environmental preservation.