PLD Representatives Leave Chamber of Deputies in Protest Against Alleged 'Outrages'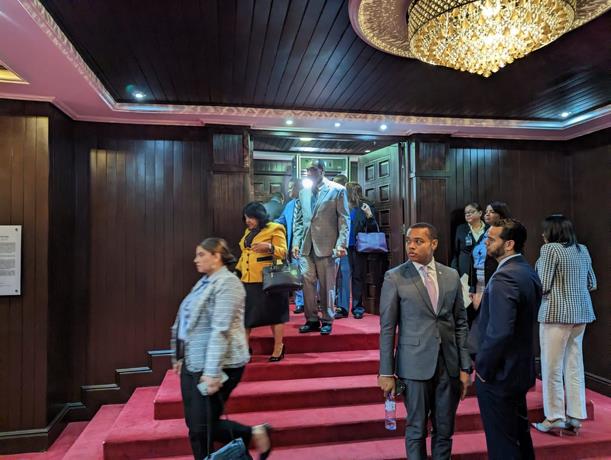 For the third consecutive session, the bloc of representatives from the Dominican Liberation Party (PLD) left the working session of the Chamber of Deputies in protest against the alleged "outrages" committed against them. The PLD spokesperson, Juan Julio Campos, announced the withdrawal of his bench, citing attacks on his party and its members.
Therefore, after delivering a speech, the spokesperson urged his colleagues to retire as a protest against the events targeting his organization. Although the PLD deputies had attended three sessions, they decided to withdraw from the chamber after the spokesperson's call, which reduced the quorum and hindered the work of the session.
During one of the recent withdrawals, Campos declared that the arrest of party members was an "outrage" to the PLD and demanded that due process be respected. At least 40 deputies withdrew from the working session on that day, bringing the total number of withdrawals to over 54.