Sinkhole reported in Terminal Don Diego Dominican Republic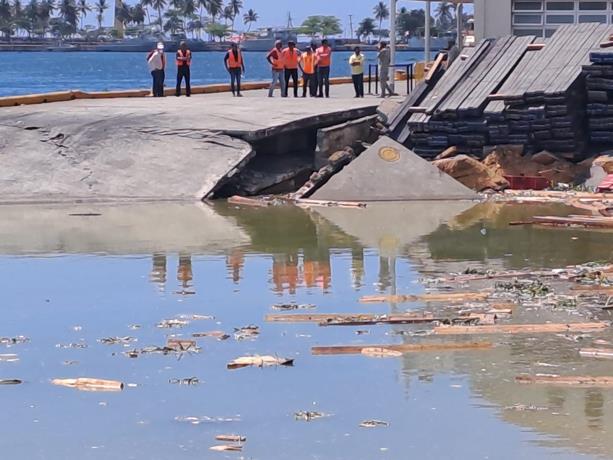 On Tuesday morning, a sinkhole was reported at the Don Diego Terminal located on Francisco Alberto Caamaño Deñó avenue in the National District. Several units, both from the National District Fire Department and from the Civil Defense, are currently on-site. A perimeter has been established in the area.
Delfín Rodríguez, the person in charge of Civil Defense operations, informed that they are following instructions from the Port Authority and the Dominican Navy. That is all of the information available at this moment.