AMO Interdicts Vessel South of Mona Island with 6 Bales of Cocaine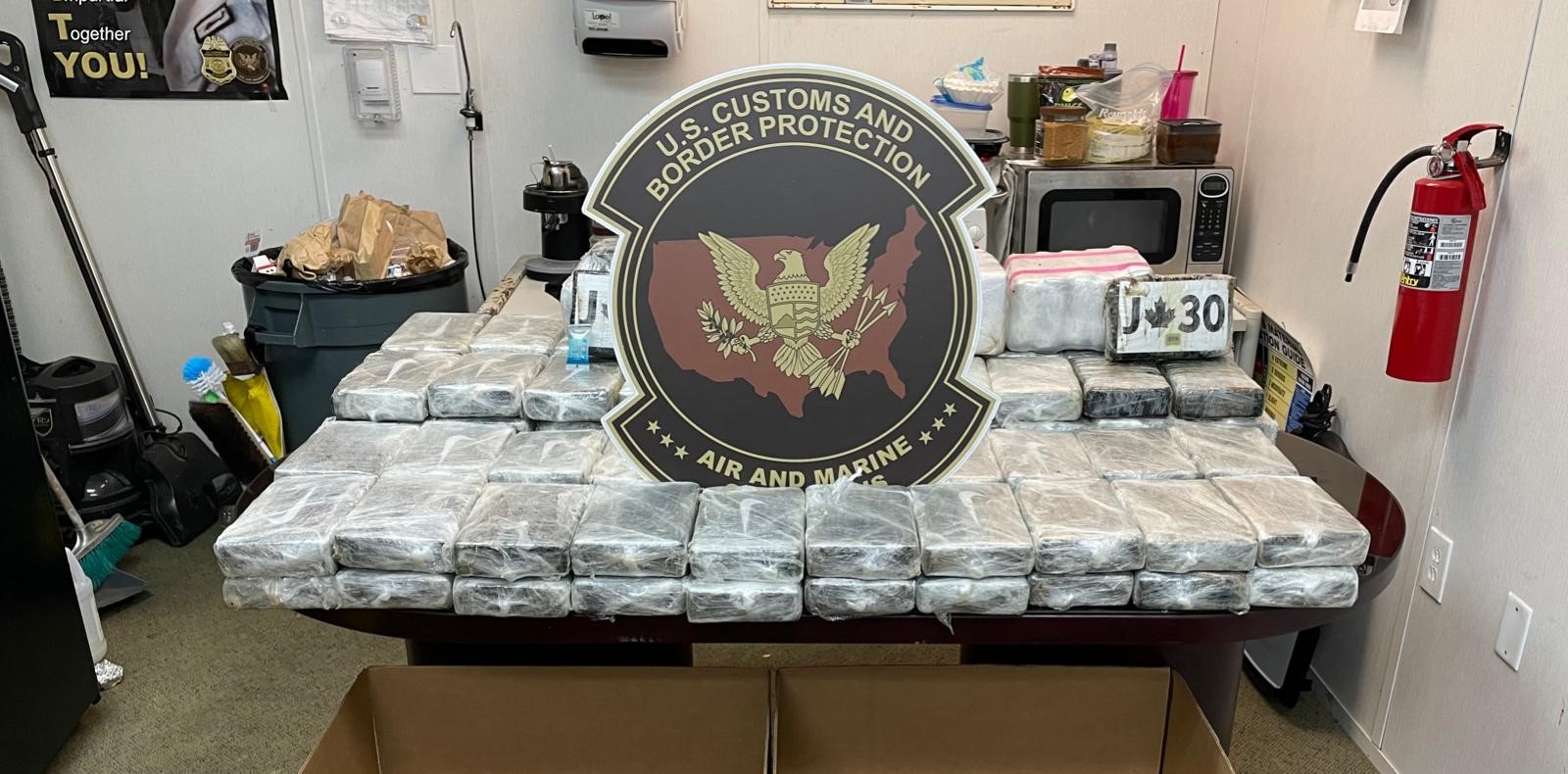 US Customs and Border Protection (CBP) Air and Marine Operations (AMO) intercepted a vessel transporting 6 bales of cocaine and arrested two non-citizens from the Dominican Republic.  The estimated value of the contraband is approximately $2.9 million.  During a routine coastal patrol, the crew of an AMO Multirole Enforcement Aircraft (MEA) detected a vessel traversing, at high speed, east without navigational lights near Mona Island.  
The MEA crew maintained visuals of the vessel to assist two AMO Mayaguez Coastal Interceptor Vessels to reach the target vessel south of Mona Island. Upon approach, the AMO vessel turned on its lights and requested the vessel to halt.  The vessel captain failed to heave and started throwing items into the water. The AMO agents stopped the vessel arresting two men who claimed to be citizens of the Dominican Republic.  Agents recovered 6 bales of suspected contraband from the water.  Homeland Security Investigations (HSI) received custody of the contraband and the two individuals for investigation and prosecution.
AMO safeguards our Nation by anticipating and confronting security threats through our aviation and maritime law enforcement expertise, innovative capabilities, and partnerships at the border and beyond.  With approximately 1,800 federal agents and mission support personnel, 240 aircraft, and 300 marine vessels operating throughout the United States, Puerto Rico, and U.S. Virgin Islands, AMO conducts its mission in the air and maritime environments at and beyond the border, and within the nation's interior.