Caravan of Haitians in trucks loot the Massacre river between Dajabón and Juana Méndez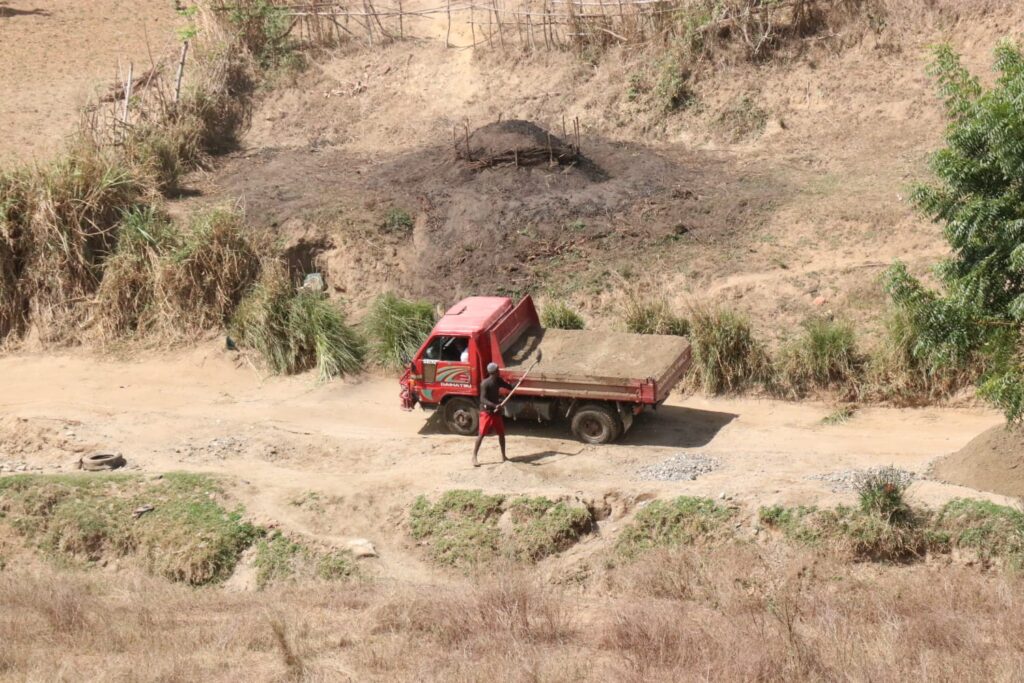 A group of individuals, including truck drivers and forklift operators, are illegally extracting materials from the Massacre river basin in La Sal, a border municipality. This activity, which takes place day and night, is a violation of Law 64-00 on the environment and international treaties. Foreigners involved in the extraction have built stairs with sacks filled with materials to access hard-to-reach areas, destroying the environment.
This illegal activity is concerning because it not only violates environmental laws but also impacts the water supply for farmers in the area, resulting in crop loss. Lawyer Winston Vásquez suggests that Haiti, through its embassy, should be sanctioned for this profitable border crime, and those involved should be held accountable. The international treaty of Aranjuez stipulates a limit of 5 kilometers between the Massacre river and Haitian territory.
A binational meeting held on May 28, 2021, involving President Luis Abinader, resulted in an agreement to protect cross-border waters between the two countries.