Court resumes hearing against defendants in the Squid operation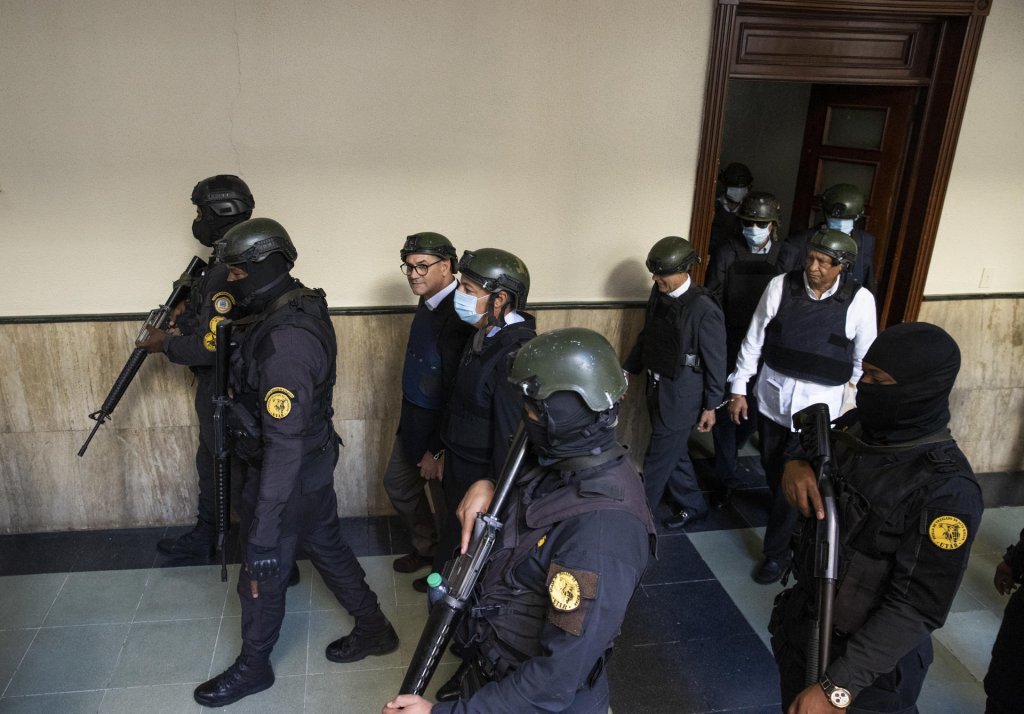 The judge of the Permanent Attention Office of the National District, Kenya Romero, resumed the hearing on Friday for the twenty individuals accused of administrative corruption in the Squid operation, including three former ministers, to determine preventive measures. The case formally began last Wednesday after two adjournments at the Ciudad Nueva Palace of Justice, where security was heightened as a preventive measure after clashes between agents and militants of the Dominican Liberation Party (PLD), to which most of the defendants belong.
In the hearing, the Public Ministry is expected to conclude the presentation of the case, and the defense of the accused will begin their arguments. On March 19, the Attorney General's Office announced the arrest of twenty people for their alleged involvement in a network of administrative corruption that impacted various institutions. The main defendants include former Ministers of Public Works and former presidential candidate Gonzalo Castillo, Donald Guerrero (Treasury), and José Ramón Peralta (Administrative of the Presidency).
Other detainees include former Comptroller General of the Republic Daniel Omar Caamaño, former director of the State Sugar Council (CEA) Luis Miguel Piccirilo, former director of the National Cadastre Claudio Silver Peña, former directors of Casinos and Game of Chance Oscar Chalas Guerrero and Julián Omar Fernández, and lawyer and economist Ángel Lockward. The alleged network of corruption affected various institutions, including the Ministry of Finance, and diverted taxpayers' funds of over 19 billion pesos, according to the Public Ministry.