Dominican Republic: refuge for foreigners wanted by the law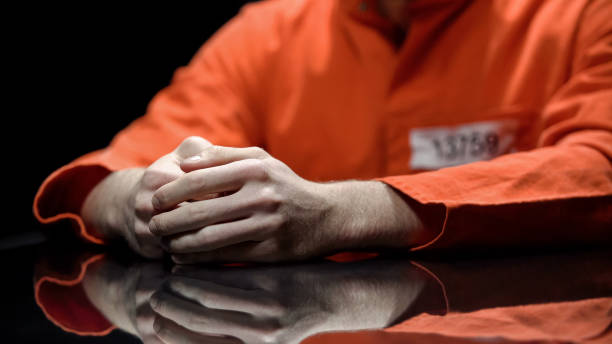 There have been several cases of fugitives who have been caught in the Dominican Republic. These include Leonardo Cositorto, a businessman from Argentina accused of fraud and illicit association, Hilary Walker Fowlker, a Costa Rican alleged drug trafficking network leader, and Javier Segura, a notorious drug trafficker from Spain. In 2023, Janos Szemerszki, an individual wanted for counterfeiting in Hungary, Fabio Cappelleta, an Italian citizen wanted for financial fraud, and Cristian Baicu, a Romanian wanted for money laundering, were also arrested in the Dominican Republic.
One of the notable cases involves Puerto Rican drug trafficker José David Figueroa Agosto, who escaped from the "Oso Blanco" State Penitentiary in Río Piedras with a false release order in November 1999 and settled in the Dominican Republic. He continued to run his drug trafficking operations here for almost a decade under various nicknames, including "Junior Cápsula" and "Angel F. Rosa Rivera." Figueroa Agosto's true identity was discovered on September 18, 2009, when Dominican authorities raided an apartment in the National District and seized $4.6 million in cash. He escaped the intense pursuit to capture him by fleeing to Puerto Rico in a boat but was eventually arrested in November 2010. Court documents from his case revealed that he was previously arrested under the identity of Felipe Arturo Geraldo Rodríguez in 2001 during an operation that dismantled drug trafficker Wilfredo Andújar Guzmán's gang.
Another well-known case involved tycoon and computer programmer John David McAfee, who was apprehended in the province of Puerto Plata on July 24, 2019, along with other foreigners, for possessing firearms and equipment on a yacht in Ocean World. He was later deported to England after being arrested for illegally entering Dominican territory. McAfee had a history of legal troubles in multiple countries, including murder charges in Belize in 2012, which prompted him to flee to Guatemala and then the United States. He then relocated to the Bahamas in January 2019 and eventually traveled to Cuba before being arrested in Barcelona, Spain in October 2020 for fraud. McAfee died by suicide in June 2021 while in his cell.
In 2019, there were other instances of fugitive foreigners being arrested in the Dominican Republic. Colombian drug lord Julián Alberto Jiménez Monsalve, also known as Machete, was apprehended in Santo Domingo in January 2019, where he had been residing under the false identity of David José Mateo. Additionally, American citizen John Grubbs, who had been wanted for cocaine possession, was arrested in the National District in the same year, while Italian citizen Rafael Cacciapuoti, nicknamed "El Príncipe de Montebello," was arrested in the town of Verón for a million-dollar bank scam.