Ministry of the Environment manages to release more flamingos that were rescued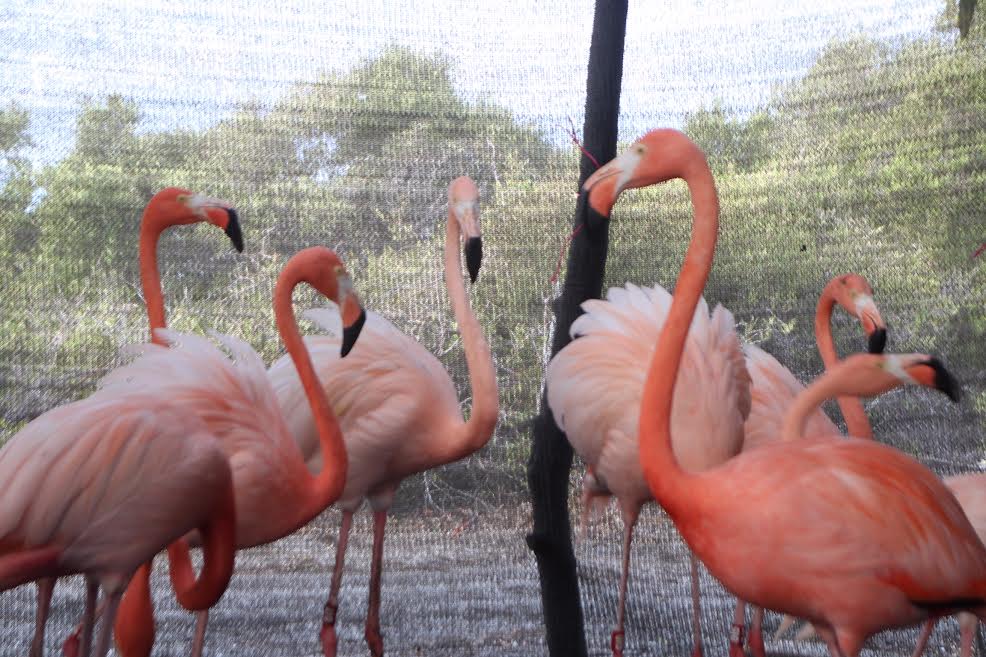 Eight pink flamingos (Phoenicopterus ruber) have been successfully returned to their natural habitat in Baní, Peravia province by the Ministry of the Environment and Natural Resources as part of the Rescate Rosado project (Pink Rescue Project). This project aims to rehabilitate the healthy species to their distribution areas, after completing the quarantine process. After the first release of 12 specimens in the Montecristi province, these eight birds bring the total of returned flamingos to 20.
Federico Franco, the Vice Minister of Protected Areas and Biodiversity dedicated the release to the late biologist and principal technician of the Ramsar sites, Juana Peña, who was a tireless defender of wetlands and the environment. He emphasized the importance of releasing flamingos back into their natural habitat as captive flamingos do not reproduce and do not contribute to wetlands.
The release was carried out in collaboration with representatives and technicians from the National Zoological Park, Arch. Manuel Valverde Podestá, Grupo Acción Ecológica, the Hispaniola Ornithological Society, and environmental photographer Eladio Fernández. Rescate Rosado plans to conduct awareness workshops in strategic places and launch a large advertising campaign to promote the protection of the species.