Municipalities of Baní confirm damage to the Dunes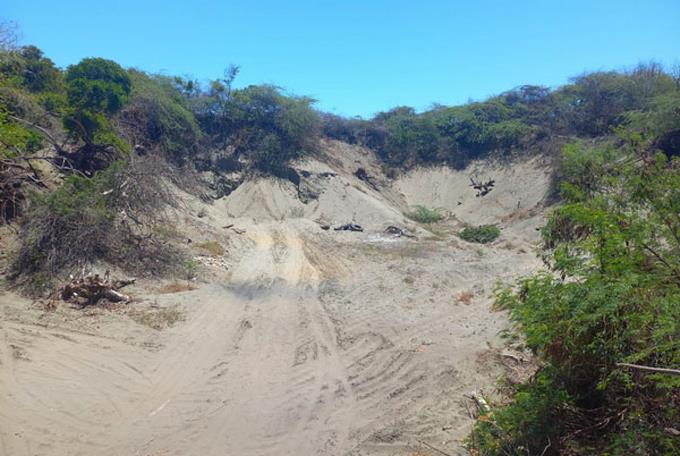 The Banilejas authorities and environmental defenders expressed their concerns about the continued clandestine sand excavations and forest depredation of Las Dunas de Baní, a protected area in the Dominican Republic. While the Ministry of the Environment denied the extraction of sand from protected areas, Mayor Santo Ramírez and Senator Milcíades Franjul demanded stricter vigilance and amendment to the Law on Protected Areas to guarantee the conservation and preservation of the natural heritage.
A visit from an environmental commission was expected, but it had not arrived in the city as of 6:00 PM. The Cerro Cucurucho de Peravia Rescue and Protection Board and the Banilejos Society of Architects have repeatedly raised the alarm on the attacks on Las Dunas de Baní, a heritage listed among the ten best tourist attractions in the country.
They pointed out the indolence and suspicious indifference of the civil servants and the military in protecting the natural reserve.