Abinader talks with Canadian Prime Minister on need to solve Haiti crisis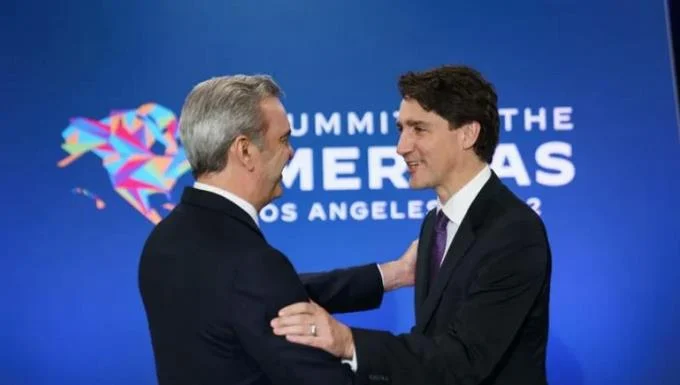 President Luis Abinader and Canadian Prime Minister Justin Trudeau at the Summit of the Americas. Photo: External source.
Santo Domingo, DR
Dominican President Luis Abinader discussed the Haiti crisis with Canadian Prime Minister Justin Trudeau in a telephone call.
During the conversation, both expressed concern for Haiti's declining security conditions.
They also stressed the need to "hold accountable those who cultivate violence, corruption and instability" in that nation.
The latter refers to sanctioning groups involved in financing armed gangs in Haiti.
In the conversation, the Canadian Prime Minister stressed that his country is committed to assisting the Haitian National Police "in its efforts to recover the country and the security" of its territory.